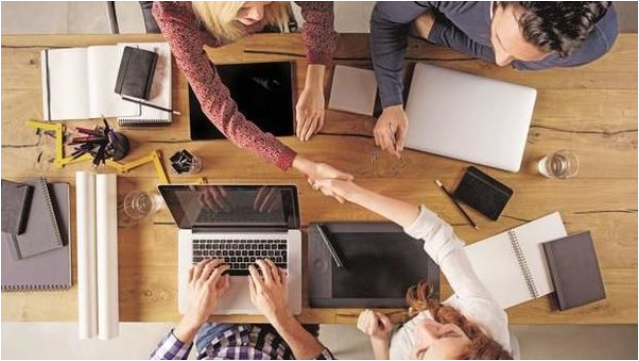 MUMBAI : Mint brings you your dose of the top deals news, reported from newsrooms across the country
Airtel to mop up $3 bn in mega fundraise plan




Bharti Airtel Ltd on Wednesday launched a qualified institutional placement (QIP) worth $2 billion at a floor price of ₹452 per share, as well as a separate fundraise exercise through issue of foreign currency convertible bonds (FCCBs) of up to $1 billion, Mint reported. The operator, hit by a court verdict that has mandated it to pay dues of ₹35,586 crore to the department of telecommunications (DoT) by 24 January, will use a chunk of the proceeds to meet this liability. The latest share sale comes less than a year after Airtel raised ₹25,000 crore through a rights issue in May 2019. Bharti Airtel also plans to use the proceeds from the QIP to augment its long-term resources and strengthen its balance sheet, for servicing and/or repayment of short term and long term debts, capital expenditure, and long term working capital requirements, among others. The proceeds of the FCCB issue will be used for capital expenditure, repayment of existing indebtedness, and/or any other use as permitted under applicable laws and regulations from time to time.




Sequoia Capital leads funding in baby care startup Mamaearth
Online baby care brand Mamaearth has raised ₹130 crore (about $18.14 million) in a round led by Sequoia Capital India, Mint reported. Existing investors Fireside Ventures, Stellaris Venture Partners and Sharp Ventures also participated in the round. On 9 July 2019, Mint first reported that Sequoia was in talks to lead a $20-million Series B round. The round also saw some angel investors exiting the company with over 20x returns on their investments. Founded in 2016 by husband-wife duo Varun and Ghazal Alagh, Mamaearth, run by Honasa Consumer Pvt. Ltd, offers over 80 natural, toxin-free products, including bamboo-based baby wipes, lotions and face masks. It claims to have over 1.5 million consumers in 500 Indian towns and cities. Mamaearth also claims to be one of the fastest Indian startups to notch up an annual revenue run rate of ₹100 crore. The company will use the money to acquire 5 million new customers and launch more internet-first and millennial consumer brands, to build a ₹500-crore brand by 2023. It also plans to expand to parts of Southeast Asia, potentially a strong market because of a similar millennial audience.
SoftBank in talks to sell majority stake in India Renewables JV




Amid major global setbacks, Masayoshi Son's SoftBank is exploring to bring on board a partner in its high-profile renewables joint venture in India, SBG Cleantech, by selling a majority stake, The Economic Times reported citing people in the know. This is part of an ongoing review of its businesses around the world in a bid to increase liquidity. SoftBank has been holding discussions with a group of sovereign wealth and pension funds from the Far East and Gulf regions, some of whom are limited partners (LPs) of SoftBank Vision Fund, besides Silicon Valley-based technology giants that are big buyers of clean energy. The Japanese technology and telecom major is considering various options, ranging from an outright sale of its 70% stake to a majority stake sale. In essence, it is looking at a partner which can provide equity commitments of $1.5-2 billion to execute and complete a pipeline of 7 GW of renewable projects around the world. However, the talks are still at an early stage and may not result in a deal. Analysts say SoftBank so far has invested $500-600 million in the Indian JV. The clean energy platform predominantly has operating assets in India but has also globally diversified across US, Latin America and Middle East through acquisitions and bidding. The entire global portfolio, except Japan — which is owned by a separate SoftBank entity — could potentially be divested.