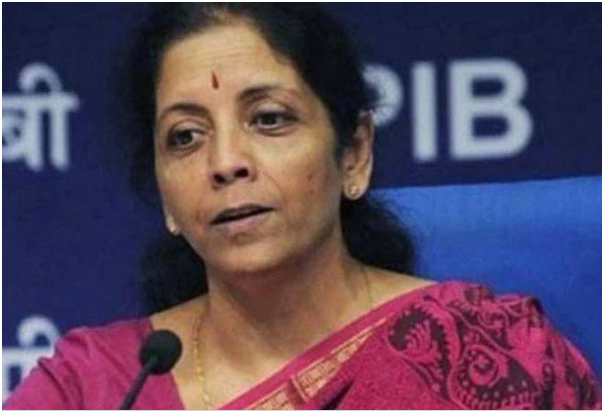 Finance Minister Nirmala Sitharaman  in her last press conference held on November 20 had announced that the Cabinet had given its in-principle approval for disinvesting stake in five blue-chip PSUs, including state-owned Bharat Petroleum Corporation Ltd (BPCL)
FM Nirmala Sitharaman to hold a press meet at 3:15 pm today
Finance Minister Nirmala Sitharaman will hold a press meet at 3:15 pm today (December 13). She will address the press at the National Media Centre in New Delhi. However, the agenda of the press meeting is unclear at the moment and more details are awaited.
The finance minister in her last press conference held on November 20 had announced that the Cabinet had given its in-principle approval for disinvesting stake in five blue-chip PSUs, including state-owned Bharat Petroleum Corporation Ltd (BPCL).
The cabinet approved a strategic divestment of the government's 53.29 per cent stake in BPCL, along with transfer of certain management control. This is excluding BPCL's equity shareholding of 61 per cent stake in Numaligarh Refinery.
Apart from BPCL, the government has also approved disinvestment in four other central public sector enterprises (CPSEs), Shipping Corp of India (SCI), Container Corp of India, THDC India and North Eastern Electric Power Corporation Ltd (NEEPCO).
FM Sitharaman also announced a two-year moratorium on spectrum payment for telecom companies along with other measures.
Friday's media address would be FM Sitharaman's first press meet after India's GDP growth rate slowed down to 4.5 per cent in the July-September quarter of this fiscal. Despite all government efforts to arrest the slowdown, this has been the slowest growth rate the Indian economy has registered in six and a half years. The finance minister's press conference is likely to address the growing concerns of a decline in economic growth that came on the back of dwindling consumer demand, slowing private investment and global slowdown.