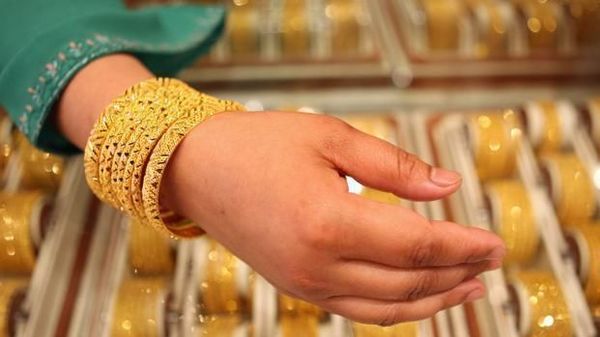 Gold prices in India moved higher today, tracking an increase in global rates. On MCX, prices of December gold futures moved 0.4% higher to ₹37,677 per 10 gram, snapping a seven-day losing streak. Silver prices also moved higher on MCX, rising 0.42% to ₹44,225 per kg. In global markets, gold prices inched up today as investors sought the safety of gold on doubts about whether the US and China will be able to reach a trade deal soon after President Donald Trump signed a legislation supporting Hong Kong protesters, a move which was condemned by Beijing. Spot gold was up 0.1% at $1,456.22 per ounce.
Hareesh V, head of commodity research at Geojit Financial Services, said that gold has support at ₹37,480. "An unexpected rise above ₹37,800 would take prices higher towards ₹38,300 or even more later," he said.
Domestic gold prices have been under additional pressure due to strength in the Indian rupee against the US dollar, says Abhishek Bansal, chairman of ABans Group of Companies. Increasing inflows from foreign portfolio investors (FPIs) have pushed rupee to multi-week highs.
Gold prices have remained choppy in recent days amid some upbeat economic data from the US. Optimism that US and China could clinch a trade deal soon had also sparked a rally in assets like equities.
Gold is considered a safe store of value during economic or political uncertainties. In global markets, prices are up more than 13% this year, on worries over global growth due to the US-China trade spat.
Gold has been choppy in last few sessions amid conflicting signals on trade front but has managed to hold in the $1450-1480/ounce range, says Kotak Securities in a note.
"Gold ETF investors also moved to sidelines after brief inflows earlier this week. Gold holdings with SDPR ETF, the world's biggest gold-backed fund, were steady at 896.47 tonnes. Gold has been stuck in the $1450-1480/ounce and may continue in this range unless we get more clarity on US-China trade issue and Fed's monetary policy," the brokerage added.