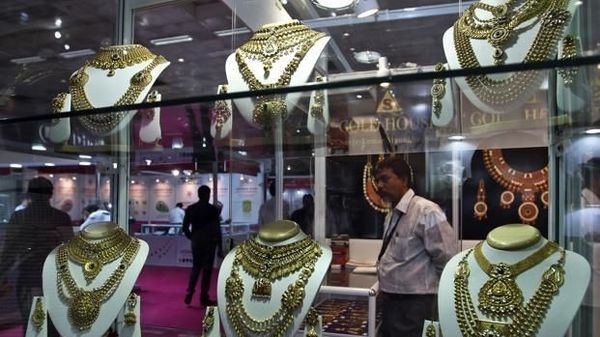 Gold prices in India were weak today, falling for the seventh day in a row. A decline in global rates and the recent appreciation in rupee has put pressure on domestic gold prices. On MCX, gold futures contracts were today down 0.20% to ₹37,647 per 10 gram. With the latest price decline, gold is now down about ₹2,350 per 10 gram from record highs of about ₹40,000 in early September. Silver prices were also weak today with contracts on MCX down about 0.40% to ₹44,262 per kg.
"Gold prices may remain weak as long as prices stay below ₹37,780. Intraday supports are seen at ₹37,650 followed by ₹37,560/470 levels. Prices need to break ₹38,300-350 levels to negate the mild bearish outlook," says Hareesh V, Head Commodity Research at Geojit Financial Services.
In global markets, gold prices were down 0.1% at $1,459.91 per ounce after prices had touched a two-week low of $1,450.30 in the previous session. US and China are close to an agreement on the first phase of a trade deal, Donald Trump said on Tuesday, after top negotiators from the two countries spoke by telephone.
Global equities have rallied on prospects of a trade deal between US and China. The risk-on rally has dented the price of gold.
US-China trade deal news flow will drive gold's short-term momentum, says Hareesh V. "Any hints of an immediate deal will ease apprehensions of further economic slowdown and boost market optimism. A positive outlook on economy will reduce gold's safe haven demand and push prices down. A strong dollar and deteriorating physical demand from top consumers may also weigh on the sentiments later," he added.
However, growing geopolitical tensions are likely to offer lower level support to gold prices, he said.
China's imports of non-monetary gold slumped in October to the lowest in data compiled since January 2017, Bloomberg reported. China is the world's biggest consumer of gold, followed by India. Concerns about growth and rising inflation is hurting demand for gold in China, analysts say.