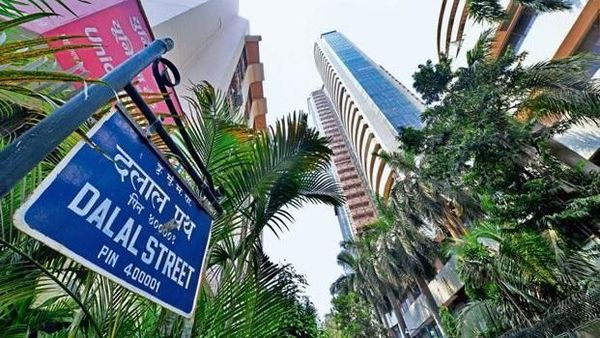 MTNL: Shares traded nearly 5% higher due to the government's plans to merge the telecom company with state-run BSNL. According to a PTI report, telecom minister Ravi Shankar Prasad has directed both the firms to implement voluntary retirement scheme, or VRS, guidelines quickly and initiate proactive measures to monetise assets in a time-bound manner.
Indiabulls Housing: The stock rose more than 4% in early deals as the company will consider raising funds in the board meeting to be held on 6 November. The fund raising would take place through issue of either non-convertible debentures, compulsorily convertible debentures or warrants. The housing finance company will also announce its earnings for the September quarter on 6 November.
es Bank: The stock was the top gainer among Nifty 50 companies and traded up nearly 3% in early deals as ace investor Rakesh Jhunjunwala on Monday bought the bank's 12.95 million shares worth ₹87 crore, according to data on the stock exchanges. Separately, the bank had last week announced that it has received offers worth $3 billion from potential investors for fund raising.
Metal Companies: Shares of metal and mining firms—Tata Steel Ltd, JSW Steel Ltd, Vedanta Ltd and Hindalco Industries Ltd—extended gains and traded up 1-2% on hopes of progress in US-China trade talks. The US commerce secretary Wilbur Ross on Sunday said he was "quite optimistic" that challenges relating to the first phase of the US-China trade talks will be resolved soon.
SpiceJet: The stock traded up more than 3% on news report that the civil aviation ministry may consider the company's proposal to promote induction of wide-body aircraft such as the Boeing 777 by Indian carriers, according to an IANS report. Separately, promoter and chief Ajay Singh pledged around 2.78% shares towards securing a credit facility for the airline.
IOB: Shares of the public-sector bank slumped almost 12% as its net loss widened in the September quarter. The bank reported a net loss of ₹2,253.6 crore because of rise in operating expenses as well as provisions. It had posted a net loss of ₹487.26 crore in the same period last year. A provision of ₹2,600 crore for bad loans in July-September weighed on the stock.
KRBL: Shares plunged nearly 9% as the company, after market hours on Monday, reported a fall in net profit to ₹113.9 crore for the quarter-ended September due to a sharp reduction in total income and higher deferred tax charge. The basmati-rice processing, exporting and retail company had posted a net profit of ₹157.8 crore in the same period last year.