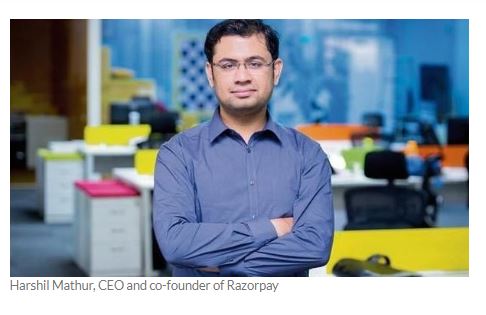 Bengaluru: Bengaluru-based payment solutions company, Razorpay, said on Thursday that it is one of the three Indian startups in Y Combinator's list of top 100 companies for 2019, based on valuation. Meesho and Cleartax are the other two to be featured in this year's list.
A statement from Razorpay said that the other two Indian startups on the list are Meesho and Cleartax. Most of the companies on the list are valued at $150 million or more, the statement added.
Harshil Mathur, co-founder and chief executive officer of Razorpay, said, in the statement, "We were the second Indian company to be a part of Y Combinator, Silicon Valley's largest tech accelerator and that's how our journey began since 2015." Razorpay has raised $75 million in Series C funding, co-led by Sequoia India and Ribbit Capital and the company has raised over $105 million so far, the statement added.