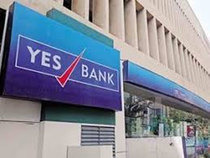 Mumbai: Yes Bank chief executive Ravneet Gill said he is not concerned about the bank's exposure to Indiabulls Housing Finance Ltd despite the mortgage lender suffering back-to-back setbacks, including a court decision to examine fraud allegations and the central bank deciding to put curbs on a bank it plans to acquire.
"We feel 100% comfortable with our Indiabulls exposure," Gill said in an interview on Thursday.
Yes Bank's exposure to Indiabulls has come down by 30% through repayments made by the company, Gill said. "Last week, there was a repayment of a fairly large amount and it came on due date. So, we feel zero discomfort with our Indiabulls exposure at this point in time," he added.
Last week, the Delhi high court ordered a probe into allegations of fraud at Indiabulls Housing, spooking investors of lenders that have advanced loans to the home financier. Shares of Indiabulls Housing plunged a record 38% on Monday.
On 28 September, the Reserve Bank of India put lending restrictions on Lakshmi Vilas Bank, which Indiabulls Housing had agreed to acquire in April.
Over the past few months, even Yes Bank has seen a sharp erosion in its market value not only due to a series of sale of shares pledged by the bank's co-founder, Rana Kapoor (and his family-owned firms), but also due to worries over recovery of loan dues, stemming from a liquidity crisis at some of the firms that had borrowed from Yes Bank.
Yes Bank has an exposure to cash-strapped Essel Group, Indiabulls Housing, CG Power and Anil Ambani's Reliance group. On 22 May, the bank said it has started making provisions for loans given to Reliance group and Essel Group entities after rating agencies downgraded debt instruments of both these groups.
In an attempt to assuage investor concerns, Yes Bank, in an analyst call on Thursday, said it has adopted a new business strategy, shifting its focus from corporate banking to retail.
"Areas like infrastructure, greenfield projects, real estate are definitely not focus areas for us," Gill said. "We think there are other aspects or elements of the Indian economy, which need credit and where we can deploy capital a lot more meaningfully."
According to Gill, the bank will close its much talked about fundraising of $1.2 billion in the current quarter. In August, it raised ₹1,930.46 crore through a qualified institutional placement.
"Fundraising, right now, is the number one priority as far as I'm concerned and we would like to raise the whole amount at the earliest," he said.
For Yes Bank, the fundraising is a means to get back on the growth path.
"We would very much want to get back into growth mode. So, the capital that we are looking for is actually entirely growth capital, it is not the capital to clean up the books," said Gill.
The capital raise, if successful, could give the bank a runway of 2-2.5 years, Gill said, even if the bank grows at over 20%.
The bank's gross advances aggregated to ₹2.32 trillion as on 30 September (compared to ₹2.42 trillion as on 30 June) with a higher share of retail advances as compared to 30 June. Deposits aggregated approximately ₹2.09 trillion as on 30 September. The bank's CASA ratio has improved to 30.8% as compared to 30.2% on 30 June.
For the fundraise, the bank is currently in talks with private equity firms, some large family offices and strategic investors, which are technology companies, said Gill.
"The large private equity funds have talked about one board seat. The AoA (articles of association) will necessarily have to get amended given the fact that their (promoters') stake is below 10% and plus, I think the new investor that comes in will want some rights as well," said Gill.
He also said that Rajat Monga, the bank's senior group president and one of the trusted lieutenants of co-founder Rana Kapoor, has quit.
"Over the past two years, the load he has carried on his head has impacted his health and he said he needed his time off. He said he has reached a stage in life where he needs to take a step back, reassess his course both personally and professionally," Gill added.