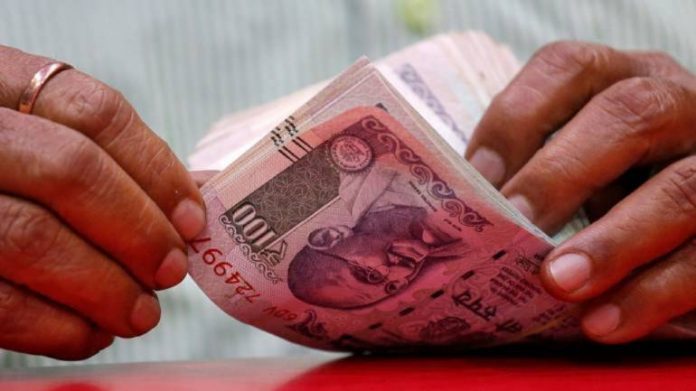 Mumbai: The Indian rupee on Monday weakened marginally against the US dollar, in line with other Asian currencies which were weak as traders exercised caution eyeing trade talks between Washington and Beijing.
The rupee traded at 71.98 to a dollar, down from Friday's close of 70.95. The Indian unit had opened at 71.08 a dollar.
Trade groups from China and the US held "constructive" talks on relevant economic and trade issues of mutual concern in Washington during 19-20 September.
Back home, yield on the 10-year government bond fell on Monday, having risen 15 basis points on Friday, after Finance Minister Nirmala Sitharaman allayed concerns about a near-term increase in government borrowing.
The yield on the 10-year Indian government bond was at 6.776% on Monday compared with its previous close of 6.789%.
In pre-trade, the benchmark equity index Sensex was up nearly 2% at 38,844 points. So far this year, the index has risen 5.4%.
In the year so far, the rupee has weakened 1.65%, while foreign investors bought nearly $6.35 billion in Indian equities and $4.36 billion in debt during the period.
Other Asian currencies also traded lower. South Korean won was down 0.49%, China Renminbi 0.31%, Indonesian rupiah 0.17%, Philippines peso 0.14%, Japanese yen 0.12%. The Taiwan dollar and the Singapore currency were nearly flat. However, China Offshore was up 0.19%, and Malaysian ringgit rose 0.1%.
The dollar index, which measures the US currency's strength against a basket of major currencies, was at 98.458, down 0.06% from its previous close of 98.513.