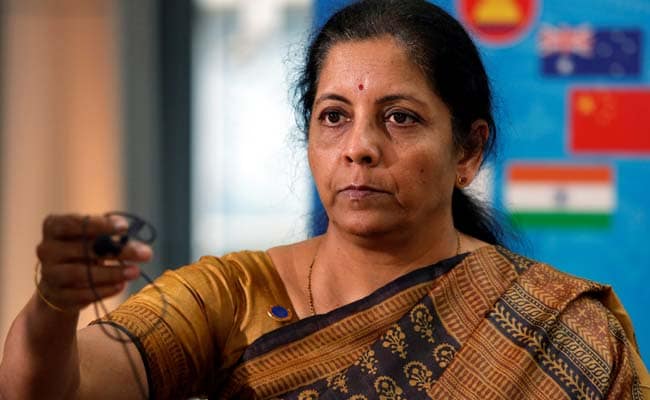 Finance Minister Nirmala Sitharaman is set to address a press conference in Panaji, Goa. The Finance Minister and several State Finance Ministers have gathered in Panaji to take part in the Goods and Services Tax Council Meet.
Here are the live updates:
10.50 AM
I-T rate cut for new companies
For new companies incorporated after October 1, 2019 and commencing production by March 31, 2023, the income tax rate will be 15 per cent. The effective tax rate for these companies will be 17.01 per cent.
Such firms will also not be required to pay any MAT.
Other companies can opt for this concessional tax regime after the expiry of their existing tax holidays or the exemption period.
After they exercise this option, they shall be liable to pay tax at 22 per cent. And the option once exercised, cannot be withdrawn.
In order to provide relief to firms who want to continue with the existing regime of exemptions, we are giving some MAT relief.
10.45 AM
Corporate tax slashed for manufacturing sector
"We today propose the slash the corporate tax rates for domestic companies and also for new manufacturing companies. We have issued an ordinance to amend the income tax act for this," says FM.
We are adding a new provision to the income tax law to allow any domestic firm to pay income tax at 22 per cent subject to the condition that they won't avail any incentives or exemptions, she adds.
There will be no minimum alternative tax (MAT) levied on them and the effective rate for such firms will be 25.17 per cent including all surcharges and cess.