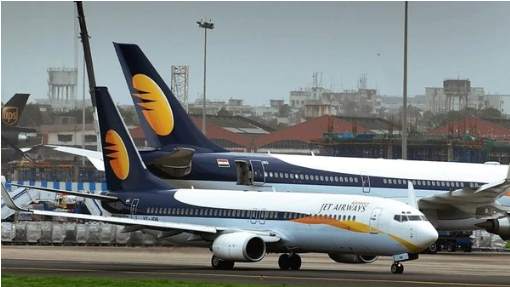 JetPrivilege, the loyalty programme of Jet Airways, was a well-serviced rewards scheme that frequent flyers of the airline found useful. But after Jet Airways' grounding many are finding it tough to redeem the collected points. Mint takes a look at the options available for them
1. What is Jet Privilege Private Ltd (JPPL)?
JPPL is the firm that runs JPMiles, the loyalty programme of Jet Airways. Members accumulated points based on the class of fare and the distance flown by them on Jet Airways and partner airlines. They could also earn points by spending money at associated retail outlets, hotels and associated businesses. Points could be redeemed for travel, products or services, and benefits such as travel class upgrades. JPPL's customer base swelled from 7.3 million in 2017 to 9 million in 2018. Reward-point sales rose 20% to 35 billion JPMiles in that time, boosting Jet Airways shareholders' prospects to monetize their value.
2. What is the present status of JPPL?
Jet Airways has a 49.9% stake in JPPL, with Etihad Airways holding the rest 50.1%. The airline has been grounded since April due to an acute cash crunch. Post the grounding, JPPL tied up with online travel agency EaseMyTrip to allow existing JetPrivilege members to use their air miles for domestic and international travel. This, the airline said, would ensure customers are not stuck with unused JPMiles. There is also a rush to redeem the points as Jet's grounding has left them questioning the future of JPPL as well. They are not sure if an existing partner will honour the points the next day or not.
3. What has JPPL been telling its customers?
The firm continues to advertise to keep customer confidence intact in its product. It is spending a lot of cash to avail tickets and help members use the miles to shop on partner websites.
4. What are JPPL's challenges now?
After Jet's grounding, JPPL lost its ability to issue partner tickets and share inventories at a fixed rate with partner airlines such as Air France and KLM. For instance, earlier a one-way Mumbai-Paris economy class ticket cost 42,000 JPMiles plus taxes and a business class ticket 84,000 JPMiles plus taxes. Customers are now shelling out far more JPMiles for a similar ticket. Earlier, there were over 20 foreign partner airlines, where members could redeem points at a fixed rate. This is now available only for those flying with Etihad.
5. Can the miles be used on domestic routes?
Yes though JetPrivilege members are now forced to shell out many more miles for the same product/service than prior to the grounding of Jet Airways. Jet's website doesn't anymore give access to JetPrivilege account but JPPL has its own site where the points can be redeemed. It launched a campaign in June to enable members to use JPMiles on domestic airline partners. In this case, it buys seats from domestic airlines to make them available to members who can then redeem their points to buy tickets.