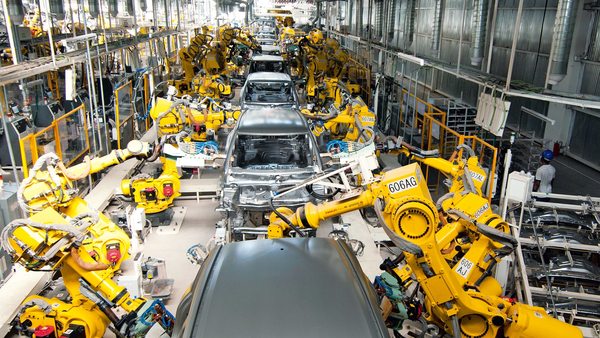 Passenger vehicle sales declined significantly by 17.54% to 225,732 units in June
Every segment of the auto industry reported a double-digit decline
NEW DELHI: Automobile manufactures dispatched 19,97,952 vehicles in June, down 12.3% year-on-year, with each segment reporting a double-digit decline in sales volumes, according to the Society of Indian Automobile Manufacturers (SIAM). The fall in automobile sales comes in the wake of lack of liquidity in the financial system, decline in overall economic activity and an increase in prices of vehicles across segments.
Domestic passenger vehicle sales fell a significant 17.5% year-on-year to 225,732 units in June, led by a 24% fall in passenger car sales to 139,628 units and a nearly 1% slide in utility vehicles dispatches to 72,917 units.
The fall could have been steeper, but for Mahindra and Mahindra and Hyundai Motor India pushing inventory following the launch of their products XUV 300 and Venue, respectively.
The automobile industry has not seen such decline in sales in recent years, but there is hope of recovery because of the upcoming festival season and availability of financing options, said Rajan Wadhera, president, SIAM. "The automakers are in a situation where their costs are more than the revenues." Though there are some green shoots in the form of more buying of vehicles before the new norms come in force. Also the availability of finance should improve," added Wadhera.
Wholesales of commercial vehicles also declined 12.2% to 70,771 units in June due to revised norms for truck axle load and lack of financing options from non banking finance companies (NBFCs) for owners of trucks.
In keeping with the slowdown in economic growth, GDP growth in January-March slipped below 6%, sales of medium and heavy commercial vehicles declined a whopping 16.3% to 25,425 units, while those of light commercial vehicles fell nearly 10% to 45,346 units.
The two-wheeler segment reported an 11.7% decline in sales to 16,49,477 units as scooter sales fell 14.8% to 512,626 units and motorcycle sales declined 9.6% to 10,84,598 units.