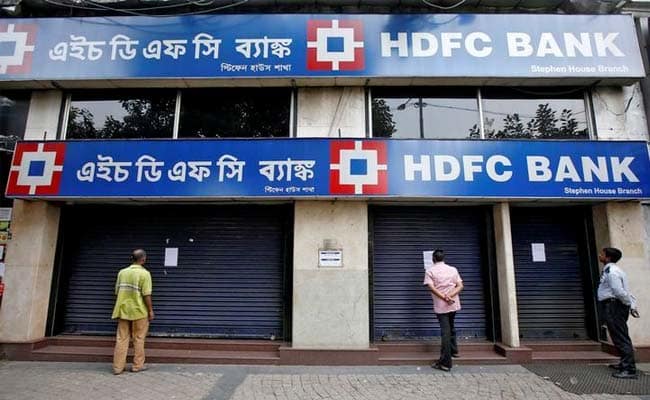 List of Bank Holidays in India 2019
Date
Day
Holiday
States
01 January 2019
Tuesday
New Year's Day
Rajasthan, Nagaland, Arunachal Pradesh, Manipur, Mizoram, Mizoram, Sikkim, Tamil Nadu
02 January 2019
Wednesday
New Year Holiday
Mizoram
11 January 2019
Friday
Missionary Day
Mizoram
12 January 2019
Saturday
Swami Vivekananda Jayanti
West Bengal
13 January 2019
Sunday
Guru Gobind Singh Jayanti
Rajasthan, Haryana
14 January 2019
Monday
Puducherry, Andhra Pradesh, Arunachal Pradesh, Tamil Nadu
14 January 2019
Monday
Sikkim, Karnataka, Gujarat, Telangana
14 January 2019
Sunday
Pongal
PY, TN, AR, AP Puducherry, Tamil Nadu, Arunachal Pradesh, Andhra Pradesh
15 January 2019
Tuesday
Magh Bihu
Observed in Assam
15 January 2019
Tuesday
Thiruvalluvar Day
Observed in Tamil Nadu
15 January 2019
Tuesday
Kanuma Panduga
Observed in Andhra Pradesh
15 January 2019
Tuesday
Magh Bihu
Observed in Assam
16 January 2019
Wednesday
Uzhavar Thirunal
Observed in Puducherry
23 January 2019
Wednesday
Netaji Subhas Chandra Bose Jayanti
Tripura, West Bengal, Odisha
25 January 2019
Friday
State Day
Observed in Himachal Pradesh
26 January 2019
Saturday
National holiday
31 January 2019
Thursday
Me-Dum-Me-Phi
Observed in Assam
5 February 2019
Tuesday
Sonam Losar
Observed in Sikkim
10 February 2019
Sunday
Vasant Panchami
Tripura, Odisha, Haryana, West Bengal, Haryana
15 February 2019
Friday
Lui-Ngai-Ni
Observed in Manipur
19 February 2019
Tuesday
Haryana, Himachal Pradesh, Chhattisgarh, Punjab
19 February 2019
Tuesday
Chhatrapati Shivaji Maharaj Jayanti
Observed in Maharashtra
20 February 2019
Wednesday
State Day
Mizoram and Arunachal Pradesh
04 March 2019
Monday
National except for West Bengal, Andaman and Nicobar Islands, Assam, Arunachal Pradesh, Bihar, Sikkim, Puducherry, Lakshadweep, Goa, Madhya Pradesh, Manipur, Tamil Nadu, Meghalaya, Mizoram, Nagaland, Dadra Nagar Haveli
05 March 2019
Tuesday
Panchayatiraj Divas
Observed in Odisha
07 March 2019
Thursday
Losar
Observed in Sikkim
20 March 2019
Wednesday
Holi
Uttar Pradesh, West Bengal, Andhra Pradesh, Jammu and Kashmir, Assam, Uttarakhand
20 March 2019
Wednesday
Hazrat Ali Jayanti
Uttar Pradesh
21 March 2019
Thursday
National except for West Bengal, Uttar Pradesh, Andhra Pradesh, Assam, Karnataka, Kerala, Lakshadweep, Manipur, Jammu and Kashmir, Puducherry, Tamil Nadu, Uttarakhand
21 March 2019
Thursday
Yaoshang Second Day
Manipur
22 March 2019
Friday
Bihar Day
Observed in Bihar
23 March 2019
Saturday
S Bhagat Singh's Martyrdom Day
Observed in Punjab, Haryana
01 April 2019
Monday
Observed in Odisha
05 April 2019
Friday
Babu Jagjivan Ram Jayanti
Telangana, Andhra Pradesh
06 April 2019
Saturday
Sajibu Nongma Panba
Observed in Manipur
06 April 2019
Saturday
Rajasthan, Telangana, Goa, Andhra Pradesh, Gujarat, Jammu and Kashmir, Karnataka, Rajasthan, Tamil Nadu
06 April 2019
Saturday
Maharashtra
07 April 2019
Sunday
Sarhul
Observed in Jharkhand
14 April 2019
Sunday
National except for West Bengal, Tripura, Assam, Goa, Jammu and Kashmir, Jharkhand, Karnataka, Kerala, Lakshadweep, Manipur, Meghalaya, Nagaland, Tripura, Arunachal Pradesh, Mizoram, Puducherry, Tamil Nadu,
14 April 2019
Sunday
National except for Tripura, Nagaland, Meghalaya, Manipur, Lakshadweep, Daman and Diu, Chhattisgarh, Andaman and Nicobar Islands, Puducherry, Dadra and Nagar Haveli, Arunachal Pradesh, Mizoram, Delhi, Assam
14 April 2019
Sunday
Cheiraoba
Observed in Manipur
14 April 2019
Sunday
Jammu and Kashmir, Haryana, Punjab
14 April 2019
Sunday
Observed in Tamil Nadu
14 April 2019
Sunday
Maha Vishuba Sankranti
Observed in Odisha
15 April 2019
Sunday
Observed in Assam, Arunachal Pradesh
15 April 2019
Monday
Observed in Tripura, West Bengal
15 April 2019
Monday
Himachal Day
Observed in Himachal Pradesh
15 April 2019
Monday
Vishu
Observed in Kerala
17 April 2019
Wednesday
Tamil Nadu, Chhattisgarh, Rajasthan, Madhya Pradesh, Maharashtra, Lakshadweep, Gujarat, Haryana, Karnataka, Delhi, Dadra and Nagar Haveli, Punjab, Uttar Pradesh
19 April 2019
Friday
Good Friday
Nationally celebrated except for Jammu and Kashmir and Haryana
20 April 2019
Saturday
Easter Saturday
Nagaland
21 April 2019
Sunday
Easter Sunday
Observed in Nagaland, Kerala
21 April 2019
Sunday
Garia Puja
Observed in Tripura
01 May 2019
Wednesday
Maharashtra Day
Observed in Maharashtra
01 May 2019
Wednesday
May Day
West Bengal, Assam, Bihar, Manipur, Puducherry, Telangana, Tamil Nadu, Tripura, Karnataka, Goa, Kerala, Punjab
07 May 2019
Tuesday
Maharshi Parshuram Jayanti
Madhya Pradesh, Himachal Pradesh, Gujarat, Haryana, Rajasthan
08 May 2019
Wednesday
Basava Jayanti
Observed in Karnataka
09 May 2019
Thursday
Guru Rabindranath Jayanti
Observed in West Bengal, Tripura
16 May 2019
Thursday
State Day
Observed in Sikkim
18 May 2019
Saturday
Buddha Purnima
West Bengal, Uttar Pradesh, Uttarakhand, Tripura, Mizoram, Madhya Pradesh, Maharashtra, Jammu and Kashmir, Jharkhand, Haryana, Himachal Pradesh, Delhi, Chhattisgarh, Arunachal Pradesh, Andaman and Nicobar Islands
24 May 2019
Friday
Kazi Nazrul Islam Jayanti
Observed in Tripura
31 May 2019
Friday
Jumat-ul-Wida
Observed in Jammu and Kashmir
01 June 2019
Saturday
Shab-i-Qadr
Observed in Jammu and Kashmir
05 June 2019
Wednesday
Idul Fitr
National bank holiday
06 June 2019
Thursday
Maharana Pratap Jayanti
Himachal Pradesh, Rajasthan, Haryana
06 June 2019
Thursday
Idul Fitr Holiday
Observed in Telangana
14 June 2019
Friday
Pahili Raja
Observed in Odisha
14 June 2019
Friday
Sri Guru Arjun Dev Ji's Martyrdom Day
Observed in Punjab
15 June 2019
Saturday
YMA Day
Observed in Mizoram
15 June 2019
Saturday
Raja Sankranti
Observed in Odisha
17 June 2019
Monday
Sant Guru Kabir Jayanti
Observed in Chhattisgarh, Himachal Pradesh, Punjab, Haryana
30 June 2019
Sunday
Remna Ni
Observed in Mizoram
04 July 2019
Thursday
Ratha Yatra
Observed in Odisha
05 July 2019
Friday
Guru Hargobind Birthday
Observed in Jammu and Kashmir
06 July 2019
Saturday
MHIP Day
Observed in Mizoram
09 July 2019
Tuesday
Kharchi Puja
Observed in Tripura
13 July 2019
Saturday
Martyr's Day
Observed in Jammu and Kashmir
13 July 2019
Saturday
Bhanu Jayanti
Observed in Sikkim
17 July 2019
Wednesday
U Tirot Sing Day
Observed in Meghalaya
21 July 2019
Sunday
Bonalu
Observed in Telangana
23 July 2019
Tuesday
Ker Puja
Observed in Tripura
31 July 2019
Wednesday
Shaheed Udham Singh's Martyrdom Day
Observed in Punjab
03 August 2019
Saturday
Haryali Teej
Observed in Haryana
08 August 2019
Thursday
Tendong Lho Rum Faat
Observed in Sikkim
12 August 2019
Monday
Bakrid/Eid al Adha Holiday
National except for Sikkim, Puducherry, Arunachal Pradesh, Daman and Diu
13 August 2019
Tuesday
Patriots Day
Observed in Manipur
13 August 2019
Tuesday
Bakrid/Eid al Adha Holiday
Observed in Jammu and Kashmir
15 August 2019
Thursday
Independence Day
National holiday
15 August 2019
Thursday
Jhulan Purnima
Observed in Odisha
15 August 2019
Thursday
Raksha Bandhan
Chhattisgarh, Delhi, Gujarat, Haryana, Madhya Pradesh, Rajasthan, Uttar Pradesh, Uttarakhand
16 August 2019
Friday
De Jure Transfer Day
Observed in Puducherry
17 August 2019
Saturday
Parsi New Year
Observed in Maharashtra, Gujarat
24 August 2019
Saturday
Janmashtami
National except for West Bengal, Puducherry, Mizoram, Manipur, Maharashtra, Lakshadweep, Kerala, Karnataka, Goa, Assam, Arunachal Pradesh, Dadra and Nagar Haveli, Meghalaya
29 August 2019
Thursday
Ghatasthapana
Observed in Rajasthan
29 August 2019
Thursday
Maharaja Agrasen Jayanti
Observed in Punjab and Haryana
31 August 2019
Saturday
Prakash Utsav Sri Guru Granth Sahib Ji
Observed in Punjab
02 September 2019
Monday
Ganesh Chaturthi Holiday
Puducherry, Odisha, Maharashtra, Karnataka, Dadra and Nagar Haveli, Daman and Diu, Telangana, Gujarat, Goa, Andhra Pradesh, Tamil Nadu
03 September 2019
Tuesday
Nuakhai
Observed in Odisha
03 September 2019
Tuesday
Ganesh Chaturthi Holiday
Observed in Goa
07 September 2019
Saturday
Baba Sri Chand Ji Jayanti
Observed in Punjab
08 September 2019
Wednesday
Ramdev Jayanti
Observed in Rajasthan
08 September 2019
Wednesday
Teja Dashmi
Observed in Rajasthan
10 September 2019
Tuesday
First Onam
Observed in Kerala
10 September 2019
Tuesday
Muharram
National except for West Bengal, Uttarakhand, Arunachal Pradesh, Goa, Assam, Manipur, Meghalaya, Mizoram, Sikkim, Punjab, Daman and Diu, Kerala, Nagaland, Puducherry, Tripura
11 September 2019
Wednesday
Thiruvonam
Observed in Kerala
12 September 2019
Thursday
Indra Jatra
Observed in Sikkim
13 September 2019
Friday
Sree Narayana Guru Jayanti
Observed in Kerala
21 September 2019
Saturday
Sree Narayana Guru Samadhi
Observed in Kerala
23 September 2019
Monday
Heroes' Martyrdom Day
Observed in Haryana
28 September 2019
Saturday
S Bhagat Singh Ji Birthday
Punjab
28 September 2019
Saturday
Mahalaya Amavasya
West Bengal, Tripura, Odisha, Karnataka
28 September 2019
Saturday
First Day of Bathukamma
Observed in Telangana
O2 October 2019
Wednesday
Gandhi Jayanti
National holiday celebrating the birthday of the Father of the Nation
05 October 2019
Saturday
Maha Saptami
Odisha, West Bengal, Tripura, Sikkim
06 October 2019
Sunday
Maha Ashtami
West Bengal, Sikkim, Jharkhand, Odisha, Manipur, Andhra Pradesh, Telangana, Tripura
07 October 2019
Monday
Maha Navami
West Bengal, Uttar Pradesh, Tripura, Tamil Nadu, Sikkim, Puducherry, Odisha, Nagaland, Meghalaya, Kerala, Karnataka, Jharkhand, Bihar, Assam
08 October 2019
Tuesday
Vijaya Dashami
National except for Manipur, Puducherry
13 October 2019
Sunday
Lakshmi Puja
Odisha, Tripura, West Bengal
13 October 2019
Sunday
Maharashi Valmiki Jayanti
Punjab, Madhya Pradesh, Karnataka, Haryana, Himachal Pradesh, Chandigarh, Delhi
15 October 2019
Tuesday
Parkash Gurpurab of Sri Guru Ram Dass Ji
Punjab
19 October 2019
Saturday
Lhabab Duchen
Observed in Sikkim
26 October 2019
Saturday
Deepavali
Goa, Tamil Nadu, Andhra Pradesh, Kerala, Telangana, Puducherry, Karnataka
27 October 2019
Sunday
Diwali
National except for Telangana, Andhra Pradesh, Goa, Tamil Nadu, Karnataka, Kerala
28 October 2019
Monday
Deepavali Holiday
Uttar Pradesh, Uttarakhand, Rajasthan, Haryana, Karnataka, Maharashtra, Punjab, Daman and Diu
29 October 2019
Tuesday
Vikram Samvat New Year
Observed in Gujarat
29 October 2019
Tuesday
Bhai Dooj
Uttar Pradesh, Uttarakhand, Sikkim, Rajasthan, Gujarat
31 October 2019
Thursday
Sardar Vallabhbhai Patel Jayanti
Observed in Gujarat
01 November 2019
Friday
Puducherry Liberation Day
Puducherry
01 November 2019
Friday
Haryana Day
Haryana
01 November 2019
Friday
Kannada Rajyotsava
Karnataka
01 November 2019
Friday
Kut
Observed in Manipur
02 November 2019
Saturday
Chhath Puja
Jharkhand, Bihar
03 November 2019
Sunday
Chhath Puja Holiday
Bihar
08 November 2019
Friday
Wangala Festival
Meghalaya
10 November 2019
Sunday
Eid e Milad
National except for Goa, Chandigarh, Bihar, Assam, Sikkim, Punjab, Himachal Pradesh, Arunachal Pradesh, West Bengal, Mizoram, Meghalaya, Manipur, Andaman and Nicobar Islands
12 November 2019
Tuesday
Karthika Purnima
Telangana, Odisha
12 November 2019
Tuesday
Guru Nanak Jayanti
National except for Odisha, Mizoram, Meghalaya, Andhra Pradesh, Tamil Nadu, Sikkim, Manipur, Kerala, Karnataka, Goa, Tripura, Puducherry, Daman and Diu, Bihar
15 November 2019
Friday
Friday Following Eid e Milad
Jammu and Kashmir
15 November 2019
Friday
Kanakadasa Jayanti
Observed in Karnataka
16 November 2019
Saturday
Shaheedi Diwas S Kartar Singh Sarabha Ji
Observed in Punjab
23 November 2019
Saturday
Seng Kut Snem
Observed in Meghalaya
24 November 2019
Sunday
Sri Guru Teg Bahadur Ji's Martyrdom Day
Observed in Punjab
03 December 2019
Tuesday
Feast of St Francis Xavier
Observed in Goa
05 December 2019
Thursday
Sheikh Muhammad Abdullah Jayanti
Observed in Jammu and Kashmir
12 December 2019
Thursday
Pa Togan Nengminza Sangama
Observed in Meghalaya
18 December 2019
Wednesday
Death Anniversary of U SoSo Tham
Observed in Meghalaya
18 December 2019
Wednesday
Guru Ghasidas Jayanti
Observed in Chhattisgarh
19 December 2019
Thursday
Liberation Day
Goa, Daman and Diu
25 December 2019
Wednesday
Christmas Day
National
26 December 2019
Thursday
Shaheed Udham Singh Jayanti
Observed in Haryana
30 December 2019
Monday
U Kiang Nangbah
Observed in Meghalaya
30 December 2019
Monday
Tamu Losar
Observed in Sikkim
31 December 2019
Tuesday
New Year's Eve
Observed in Manipur
This is a page for bank holidays in India for the calendar year 2019. Bank holiday dates may be changed if there is an official notification. Keep checking the bank holidays periodically.
Types of Bank Holidays 2019
Bank holidays are of two types: National Holidays and Government Holidays. India observes three national holidays that include 1) Republic Day 2) Independence Day and 3) Mahatma Gandhi Jayanti. National holidays are also known as Gazetted holidays. Banks and other types of financial institutions remain shut on national holidays.
Government holidays are further classified as state government bank holidays and Central Government bank holidays. State government bank holidays differ amid Indian states whereas Central Government bank holidays are commonly observed across the country. Maharashtra Day is a bank holiday in Maharashtra. Goa Liberation Day is a bank holiday in Goa, while Haryana Day is a bank holiday in Haryana.
RTGS and NEFT Holidays 2019
RTGS stands for Real Time Gross Settlement whereas NEFT stands for National Electronic Funds Transfer. Both RTGS and NEFT allow people to transfer cash from one bank to another. The Reserve Bank of India maintains both NEFT and RTGS.
| | | |
| --- | --- | --- |
| Holiday | Date | Day |
| Republic Day | 26 January 2019 | Saturday |
| Good Friday | 19 April 2019 | Friday |
| Independence Day | 15 August 2019 | Thursday |
| Mahatma Gandhi Jayanti | 2 October 2019 | Wednesday |
| Christmas | 25 December 2019 | Wednesday |
Note: The services of RTGS and NEFT can be used on other types of bank holidays. If an individual transfers money on a bank holiday, money gets credited to the receiver's account but the sender may get the receipt on the following bank working day.
Bank Holidays on the Second and Fourth Saturdays
In addition to the aforementioned bank holidays, banks also remain shut on the second and fourth Saturdays of each month. If a month has five Saturdays, the fifth Saturday will be a bank working day. Earlier banks used to work half a day on all Saturdays.



Destinations in India that help you planning a relaxing holidays
Brief Description of Bank Holidays 2019
Makar Sankrati/Pongal: Banks will remain off on account of Makar Sankrati/Pongal that falls on 14 January 2019.
Republic Day: Republic Day is a gazetted holiday in India and the day celebrates the formation of the Constitution of India. Like government offices, the banks will also remain shut. In the national capital, military are organised. Schools and colleges also organise cultural events.
Maha Shivaratri: Maha Shivaratri is a bank holiday observed in many parts of India. It is a yearly major festival for the Hindus, who celebrate the night of God Shiva.



Holi: Holi, which is also called the festival of colors, symbolises the arrival of harvest. People play colors. While some states celebrate Holi on the 20th March, the festival is also observed on the 21st of March in 2019.
Ugadi: Ugadi is a bank holiday 2019. Andhra Pradesh, Karnataka and Telangana celebrate Ugadi as the commencement of the New Year. It called Gudi Padwa in Maharashtra. The festival is historically important for the Hindus across India.
Ram Navami/Ambedkar Jayanti: Both Ram Navami and Ambedkar Jayanti fall on 14 April in 2019. On account of these two festivals, a bank holiday is observed in several states. While Ram Navami celebrates the birth of Lord Rama, Ambedkar Jayanti celebrates the birth of Dr. B R Ambedkar, who was the creator of the Constitution of India.
Mahaveer Jayanti: Mahaveer Jayanti is a Jain festival, which honors the birth of Mahaveer, who was the last Tirthankara. It falls in March or April.
Good Friday: Good Friday is a major festival falling in the month of April 2019. The day is observed in many states across the country during the Holy Week.
Vaisakhi: Vaisakhi is observed by the Sikhs and the Hindus and falls either on 13 or 14 of April every year. The day commemorates the New Year for the Sikhs.



May Day: May Day is an international Workers' Day. The day falls on 1 May each year and has been promoted by the overseas labor movement.
Sant Guru Kabir Jayanti: Sant Guru Kabir Jayanti is a bank holiday 2019 in Chhattisgarh, Himachal Pradesh and Punjab.
Maharana Pratap Jayanti: As it name indicates, the birth of Maharana Pratap is celebrated in April 2019. It is celebrated in a few states in India.
Bakrid/Eid al Adha Holiday: Bakrid/Eid al Adha Holiday is a famous Islamic festival celebrated in a majority of states. Like government offices, banks will not remain open on Bakrid/Eid al Adha.
Independence Day: Needless to mention, Independence Day celebrates the independence of the country from the United Kingdom (UK). It is a bank holiday across India.
Janmashtami: Janmashtami celebrates the birth of Lord Krishna. Many states in India observe this festival every year.



Gandhi Jayanti: Gandhi Jayanti is a national festival. The entire India celebrates the birthday of Mahatma Gandhi, who is also addressed as the Father of the Nation.
Diwali: Diwali is celebrated by the Hindus. The festival is observed on the 26th, 27th and 28th of October in 2019 in various parts of India.
Christmas Day: On account of Christmas, it is a bank holiday on 25 December this year. The Christians celebrate the birth of Jesus Christ.