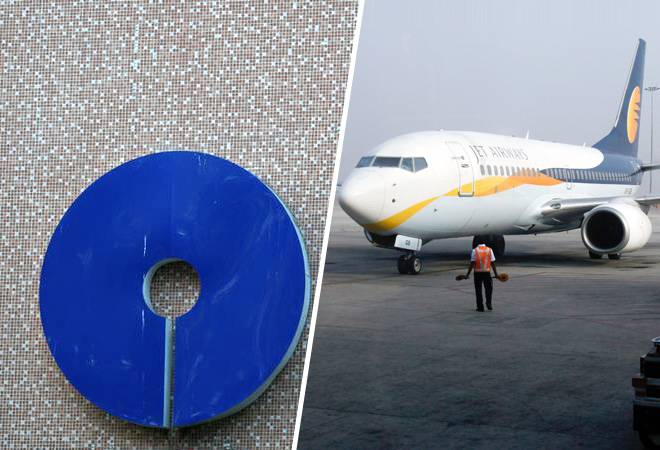 The change in Jet Airways' top management comes at a time the now-grounded airline owes money to lessors, suppliers, pilots and oil companies.
Here are 10 things to know:
Mr Dube had joined the airline as CEO in August 2017. The airline did not mention a replacement for Mr Dube.
Before joining Jet, he had worked for nearly three decades for aviation companies including Delta Airlines, Sabre and American Airlines in the US, Europe and Asia.
In a regulatory filing before market hours on Tuesday, the airline said Mr Agarwal's resignation took effect on May 13. He had joined Jet Airways as chief financial officer in 2015.
Lenders of the grounded Jet Airways have taken a controlling stake in the airline, and are currently in the process of selling stake to recover their dues.
SBI Capital Markets, a unit of SBI – which leads the group of Jet Airways' lenders, said last week that it received a solicited bid from Etihad Airways and three unsolicited bids for the airline. (Also read: Etihad, three others bid for Jet Airways)
The deadline for interested parties to submit their bids under the stake sale ended on Friday.
Jet Airways earlier this month accepted the resignation of its whole-time director Gaurang Shetty. (Also read: Jet's 26th anniversary "saddest" day, Naresh Goyal writes to staff)
The airline temporarily suspended its flight operations on April 17 and since then Jet Airways shares have plunged 46.40 per cent.
Jet Airways shares ended 7.33 per cent lower at 

Rs.

 128.90 apiece on the National Stock Exchange, underperforming the broader markets which rose after nine consecutive sessions of losses.
Hundreds of Jet Airways pilots, engineers and technicians have joined rival aviation companies.