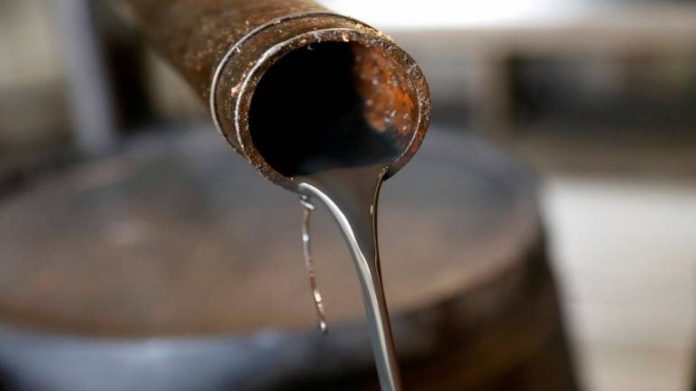 The producer group's supply cuts have been aimed largely at offsetting record crude production in the United States.
Oil prices rose 1 percent on April 12 as involuntary supply cuts from Venezuela and Iran plus conflict in Libya supported perceptions of a tightening crude market, while upbeat Chinese economic data eased concerns about waning crude demand.
The oil market also followed global stock markets higher after strong earnings at JPMorgan Chase & Co. The dollar index slipped to its lowest against the euro in more than two weeks, making crude cheaper for non-US buyers.
"Equities are getting off to a good start with earnings season and the dollar index being weaker helps reaffirm confidence in the oil market," said Phil Streible, senior commodities strategist at RJO Futures in Chicago.
Brent crude oil futures rose 72 cents, or 1.02 percent, to settle at $71.55 a barrel. US West Texas Intermediate (WTI) crude futures ended the session up 31 cents, or 0.5 percent, at $63.89 a barrel.