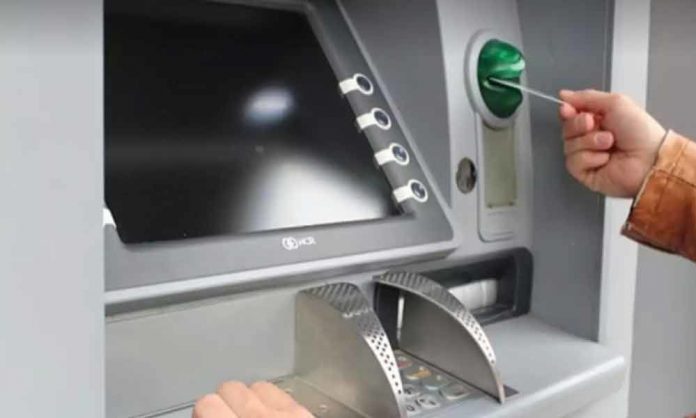 HIGHLIGHTS
12 people lost at least Rs 10 lakh last week when they swiped their cards at ATMs near Laxmi Nagar in Delhi
Find out about scraping ATM cards and how you can avoid them
Sometimes you may give away your bank details without knowing to a complete stranger when you enter the nearest ATM to withdraw cash. This was possible through the scraping of ATM cards, which has been an important point for banks recently.
The country's largest nationalized bank, the State Bank of India (SBI), reduced the cash withdrawal limit at ATMs to Rs 20,000 per day, from the previous Rs 40,000 to address ATM card theft fraud. In addition, SBI recently introduced the cardless cash withdrawal service through its online banking application Yono



Here you can find everything you want to know about scraping ATM cards and how you can avoid them.
1. Around 12 people have registered to complain last week that they lost money after using ATMs near Laxmi Nagar in Delhi
2. Reportedly most of the victims used a Punjab National Bank (PNB) ATM and suspect that a card skimmer was fitted in the ATM machine.
3. The victims complained that soon after using the ATM card money was withdrawn from their accounts from ATMs in Noida and East Delhi without their knowledge



4. The money was withdrawn at one go from 12 accounts before the cards could be blocked
5. ATM skimming means stealing of users' ATM card details
6. Criminals install skimmers (small devices) into the card slot of ATM machines
7. These skimmers capture the details stored on the magnetic strip of an ATM card
8. A camera is fixed somewhere above the keypad captures the ATM pin when the user enters it
9. These details are used later to clone cards to do fraud like withdraw cash from other ATMs or for online shopping
What you can do to avoid ATM Scam



1. Don't use unguarded ATM kiosks. Always use an ATM with a security guard inside
2. Cover your ATM keypad with hand whenever you enter your ATM pin. This way you can stop the hidden camera from recording your ATM card pin
3. Make digital payments as much as possible. Or else, if your bank provides app-based cardless ATM cash withdrawal service, like SBI Yono, use that
4. With the internet and mobile banking, it is always safe to keep fewer amounts in a particular bank account that is linked to a debit card or frequently used ATMs