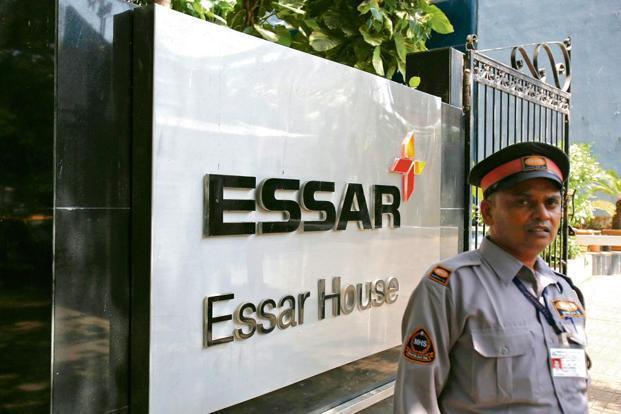 New Delhi: The Supreme Court on Thursday allowed ArcelorMittal and Numetal to submit revised resolution plans subject to clearance of outstanding dues within two weeks. The two companies are required to submit their resolution plans in eight weeks.



ArcelorMittal has to clear Rs 7,000 crore dues of Uttam Galva and KSS Petron for its bid to be eligible for Essar Steel.
A two-judge bench comprising Justices R.F. Nariman and Indu Malhotra held that their resolution plans would be considered by the majority (66%) of the committee of creditors (CoC) and if they do not come to a conclusion, then Essar Steel Ltd would go into liquidation.
The court also diluted the role of the National Company Law Tribunal (NCLT) and National Company Law Appellate Tribunal (NCLAT) and said they would step in only after resolution plans were approved by a majority of the CoC.
On 7 September, NCLAT ruled that second round bids put in by Numetal and Anil Agarwal's Vedanta for acquisition of debt-ridden Essar Steel were valid but that of ArcelorMittal was contingent upon the company clearing ₹7,000 crore dues of Uttam Galva and KSS Petron within three days.
Anil Aggrawal's Vedanta Ltd is the third qualified bidder for Essar Steel, whose lenders had initiated insolvency proceedings for recovery of around ₹49,000 crore in dues.
Numetal had sought clarification on a number of questions pertaining loan defaults by firms owned by Pramod Mittal and Vinod Mittal, the brothers of L.N. Mittal, the promoter of ArcelorMittal. It was backed by VTB Capital that has also questioned the eligibility of ArcelorMittal in a letter addressed to the resolution professional (RP) and the CoC conducting the auction of Essar Steel to recover over Rs 49,000 crore of unpaid loans to banks.
Numetal and steel tycoon Lakshmi Mittal-led ArcelorMittal had in February submitted separate bids to take over Essar Steel. The CoC, however, disqualified both bids, saying their promoters were tied to companies which were loan defaulters and hence they were ineligible under Section 29A of the Insolvency and Bankruptcy Code.
Numetal was disqualified on the grounds that Rewant Ruia, son of Essar Steel promoter Ravi Ruia, was a beneficiary of a trust that backed Aurora Enterprises, which held 25% in Numetal.
The second round of bids was called, in which JSW Steel joined Numetal to put in a bid of ₹37,000 crore, while Vedanta entered the fray as a third bidder. ArcelorMittal India, too, put in a bid.
Both Numetal and Essar Steel had challenged disqualification of the first round of bids in the Ahmedabad bench of the National Company Law Tribunal (NCLT), which did not give any relief to bidders, but asked the CoC to take another look at bids before disqualifying them. The CoC had sought a second round of bidding by 2 April.
The NCLT order was challenged by both bidders in the NCLAT. After the NCLT order, ArcelorMittal had offered to repay any outstanding loans owed by Uttam Galva Steels, where it held the promoter stake, and KSS Petron. The steelmaker had placed ₹7,000 crore in an escrow account, with the condition that lenders disqualify Numetal's bid.
Essar Steel has debts of ₹49,000 crore and was referred to the NCLT in June 2017. After the two firms were disqualified by the resolution professional under provisions of the Insolvency and Bankruptcy Code, which prohibits related parties of defaulting firms from participating in the resolution process, the two firms had filed appeals before the tribunal.