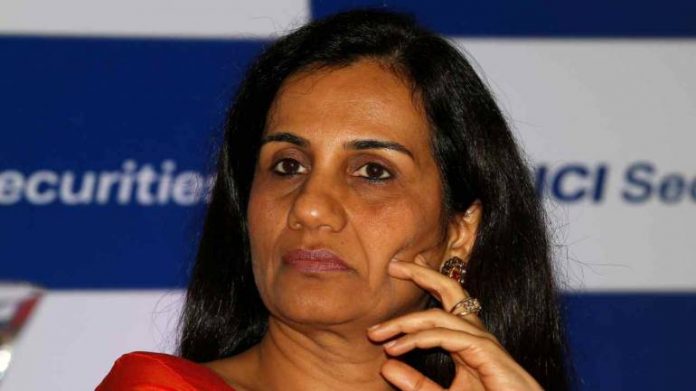 ICICI Bank MD and CEO Chanda Kochhar has quit the bank with immediate effect, the company informed the bourses on Thursday. Kochhar led ICICI Bank since 2009 and her third term was due to end in March 2019.
"The Board of Directors of ICICI Bank Limited, accepted the request of Ms Chanda Kochhar to seek early retirement from the Bank at the earliest. The Board accepted this request with immediate effect. The enquiry instituted by the Board will remain unaffected by this and certain benefits will be subject to the outcome of the enquiry. Ms Kochhar will also relinquish office from the Board of Directors of the Bank's subsidiaries. The Board decided to appoint Mr. Sandeep Bakhshi as Managing Director & Chief Executive Officer. His appointment will be for a period of five years until October 3, 2023, subject to regulatory and other approvals. The other terms and conditions of his appointment, such as remuneration, would remain unchanged. Separately, due to health reasons Mr MD Mallya, Independent Director, resigned from the Board and the same was accepted," according to the statement.
Kochhar is the subject of an investigation for allegedly flouting corporate governance norms. Allegations of impropriety against her were first raised in October 2016 by an ICICI Bank shareholder, who alleged a quid pro quo on Kochhar's part as ICICI Bank had granted loans to Videocon Group, whose promoter Venugopal Dhoot had investments in NuPower Renewables, which is owned by Chanda's husband Deepak Kochhar.
The whistleblower had written a letter to the Finance Ministry, Prime Minister's Office (PMO), Reserve Bank of India (RBI), Securities and Exchange Board of India (SEBI) and various investigation agencies including the Central Bureau of Investigation (CBI).
Following the letter, ICICI Bank said that it had conducted an internal probe, but did not find any merit in the allegations.
However, in March end, the allegations came into the spotlight yet again worrying shareholders, investors, depositors and other stakeholders.
To be updated…