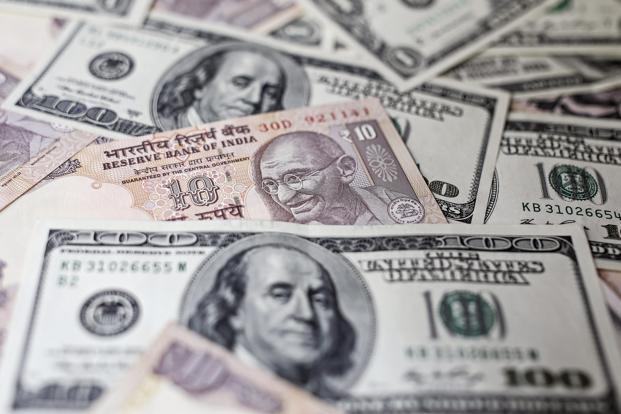 Mumbai: The rupee and bond prices sank further on Thursday, tracking a selloff in emerging market currencies after the US 10-year treasury yield surged following better-than-expected jobs and service industry data and comments by the Federal Reserve.
At 9.15 am, the rupee was trading at 73.73 a dollar, down 0.55% from its Wednesday's close of 73.34. The home currency opened at 73.67 per dollar and touched a fresh low of 73.77.
The 10-year gilt yield stood at 8.188%, up 8 basis points from its previous close of 8.112%. Bond yields and prices move in opposite directions.
US treasury 10-year yields rose as high as 3.20% in early Asian trading after jumping 12 basis points on Wednesday, after American businesses added 230,000 workers in September, the most in seven months, data released by the ADP Research Institute showed, and economists predicted non-farm payrolls posted another solid gain in the month. The record employment reading is a positive signal before the official US jobs report on Friday.
The Fed may eventually raise rates to levels where they begin to restrain economic growth, Chairman Jerome Powell said later in the day at an event in Washington.
Traders are now cautious ahead of the Reserve Bank of India's bi-monthly policy review on Friday. Of the 15 economists surveyed by Mint, 14 expect the RBI to raise the repo rate, the rate at which it lends to commercial banks, to 6.75%. One economist expects a 50 basis point hike to 7%.
The Sensex slumped over 600 points in early trade.
So far this year the rupee has declined 13.4%, while foreign investors have sold $2.23 billion and $7.27 billion in the equity and debt markets, respectively.
Asian currencies were trading lower. The South Korean won was down 0.84%, Indonesian rupiah 0.54%, Taiwan dollar 0.37%, China Offshore 0.21%, Malaysian ringgit 0.21%, Philippines peso 0.17%, Singapore dollar 0.08%. However, the China renminbi was up 0.31% and the Japanese yen 0.18%.
The dollar index, which measures the US currency's strength against major currencies, was trading at 96.085, up 0.34% from its previous close of 95.762.