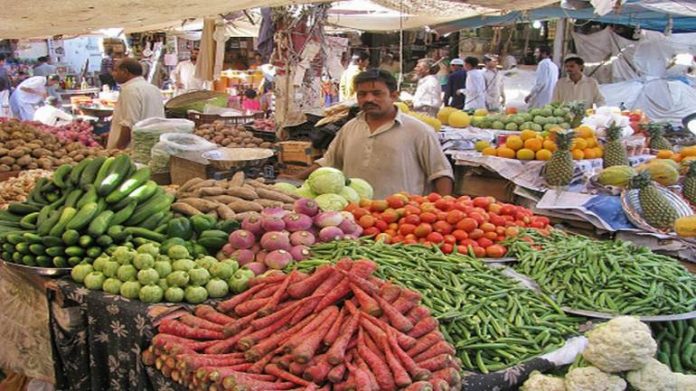 India's wholesale inflation eased at 4.53 percent in August, driven by cheaper food items, especially vegetables, latest price data released by the commerce and industry ministry showed on Friday.
The wholesale inflation grew 5.09 percent in July and 3.24 in August, 2017.
Wholesale inflation rate, measured by Wholesale Price Index (WPI), is a marker for price movements in bulk buys for traders and broadly mirrors trends in shop-end prices.
Data released by the government on Wednesday evening mirrored a similar trend. Retail inflation fell to 3.69 percent in August, lowest in ten months, lower than the Reserve Bank of India's (RBI) medium term target of 4 percent.
Rupee extended its morning gains after data released by the government showed that August WPI inflation eased to a four-month low. Rupee is trading higher by 60 paise at around 71.60 per dollar.
It had opened 49 paise higher at 71.70 in the early trade versus 72.19 Wednesday. The market was closed on Thursday on account of Ganesh Chaturthi.
"The decline in the WPI inflation in August 2018 was largely in line with forecasts, driven primarily by the deepening disinflation in food items, particularly perishables like vegetables and fruits, as well as some easing in the inflation for primary non-food articles, minerals and fuels," Aditi Nayar, Principal Economist at ICRA said.
Nayar, however said that core inflation hardened to a series high of 5 percent in August from 4.8 percent a month ago, indicating firms with pricing power are beginning to transmit the weaker rupee and rising costs associated with industrial inputs such as fuels, to final prices.
Primary articles, which accounts for more than a fifth of the entire wholesale price index, witnessed a disinflation, falling to (-) 0.15 percent from 1.73 percent in July owing to cheaper vegetables, onions, fruits.
Food articles witnessed a negative growth of (-) 2.25 percent in August from (-) 2.16 percent a month ago. Vegetables prices plummeted further, rising (-) 20.18 percent in August as compared with (-) 4.17 percent in July.
Fuel and power inflation, which has a weightage of 13.15 percent in WPI, grew at 17.73 percent in August from 18.10 percent a month ago.
"The rise in the core-WPI inflation in August 2018, in addition to the risks posed to the outlook for the CPI inflation by the INR depreciation, elevated crude oil prices and revision in MSP (minimum support price), appear likely to prompt a majority of the MPC (monetary policy committee) members to vote for a rate hike in the October 2018 policy meeting," Nayar said