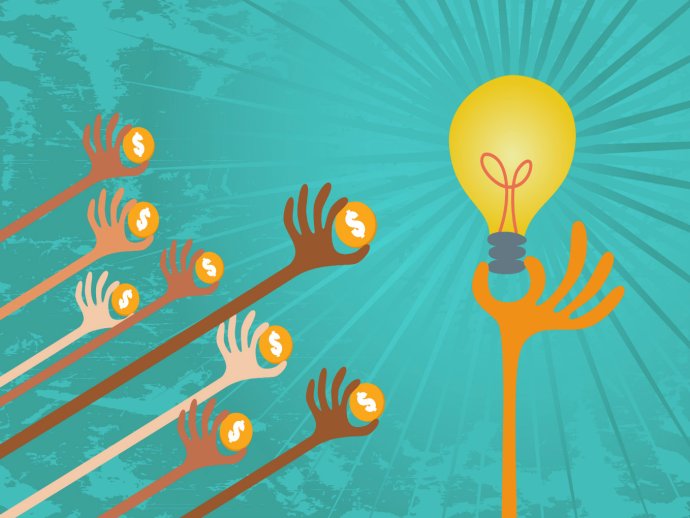 South-Africa based internet and media company Naspers will continue to provide significant amounts of capital to ventures which are operating across food delivery, classifieds and fintech segment in India.
The announcement was made by the Naspers CEO Bob van Dijk while speaking to the media during the company's three day summit which is being held in Delhi.
Basil Sgourdos, the group chief financial officer at Naspers also said that the company will continue to double down on its existing market in India through food delivery company Swiggy, fintech venture PayU India, classifieds company OLX and travel operator platform MakeMyTrip.
Related Article: South African Internet Giant Naspers To Focus On India After $10 Bn Tencent Share Sale
In March 2018, Naspers had sold 190 Mn shares in Chinese Internet giant Tencent. As Inc42 reported earlier, post share sales, Naspers was looking to utilise the gained capital to focus on its investments in the Indian ecosystem.
It was in November 2016 that the company revealed plans to set up a VC firm in India to expedite its investments in the country, hinting at its future plans. The firm also roped in Ashutosh Sharma, who earlier led the India team of Norwest Venture Partners.
"Flipkart Gave Us 32% Annual Returns"
While speaking at the summit, Dijk presented the example of Indian ecommerce platform Flipkart, where it had first invested in 2012, pumping in $612 Mn in the latter over the years, before exiting in May 2018.
To be noted, Naspers had made a strategic investment in Flipkart, after participating in the $150 Mn Series D funding round in August 2012. Further, it also participated in Flipkart's $200 Mn Series E in 2013, $210 Mn Series F in 2014 and $1 Bn Series G in July 2014.
Later, in June 2017, it made an additional $71 Mn in Flipkart after which the platform, was acquired by the US-based retail giant Walmart for $16 Bn against a 77% stake in the company.



"We earned spectacular returns from Flipkart, a company that started from nothing in this country, by a group of Indian founders, and that's what we do. 32% annual returns is no shame. Stock markets give you 6%-7%. I'm happy with that," said Dijk.
According to Naspers, they have been backing some of the sizeable companies in India and will continue to do so henceforth.
Other Major Bets Of Naspers In India
Naspers was founded by James Barry Munnik Hertzog, in 1915, and is headquartered in Cape Town. The global internet and media group operates in more than 130 countries and markets.
The company's global portfolio shows that all its major investments have been made in the sectors of Internet, video entertainment, and media. Earlier in the year of 2011, the company had also launched its payment gateway named PayU in India, which was deployed on Goibibo and ecommerce portal Tradus.in
Here are a few of Nasper's major bets in India:
February 2018: Led a $100 Mn Series F funding round in Swiggy
May 2017: Led a $80 Mn Series E funding in online food delivery startup Swiggy
At the same month, it participated in the $5.3 Mn Series A funding of Mumbai-based fintech startup PaySense – along with Jungle Ventures and Nexus Venture Partners.
In June 2013, through Goibibo, the company acquired 100% stake in online bus ticketing service redBus and placed it under the umbrella of Ibibo Group.
In 2014, it also acquired a stake in B2B travel portal Travel Boutique Online (TBO).
Naspers also owns classified business OLX, which competes with Quikr in India. OLX operates in 40 countries, wherein it invested an undisclosed amount in 2010.
2009: Brought ecommerce and travel organisation Ibibo Group to India, as a joint venture with China's Tencent Holdings, in which it acquired a stake in 2001. Also, it invested an additional $250 Mn in Ibibo Group, raising its stake to 90%, which was finally acquired by MakeMyTrip in October 2016.
With their major contribution in the Indian companies especially those from the tech and ecommerce space, Nasper is looking forward to expand its reach further in the market.