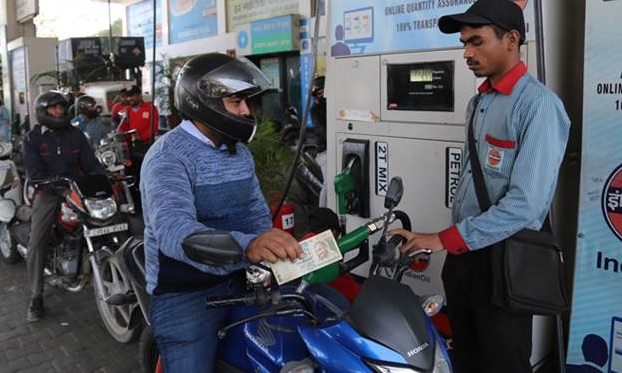 Petrol and diesel prices witnessed another hike for the third consecutive day in New Delhi and Mumbai on Saturday, September 8. Petrol is retailing at Rs 80.38 per litre (up by 0.39 paise per litre) in the national capital while it is at Rs 87.77 per litre (up 0.38 paise per litre) in Mumbai.
Diesel prices, on the other hand, registered an increase of 0.44 paise per litre (sold at Rs 72.51 per litre) and 0.47 paise per litre (sold at Rs 76.98 per litre) in New Delhi and Mumbai respectively.
Opposition parties have announced a nationwide strike on September 10 to protest against the record-high fuel prices, reportedly due to high taxes. The Congress has demanded that the Centre cut excise duty as was done by previous governments which reduced rates each time there was a surge in the international oil prices.
On Wednesday, however, Finance Minister Arun Jaitley remained non-committal on reducing excise duty to cushion spiralling petrol and diesel prices. Jaitley said international oil prices are volatile and have not shown any linear movement.
Since mid-August, petrol price has risen by Rs 2.85 a litre and diesel by Rs 3.3 per litre as rupee hit record low against the US dollar, making imports costlier. Almost half of the retail selling price of the two fuel is made up of central and state taxes.