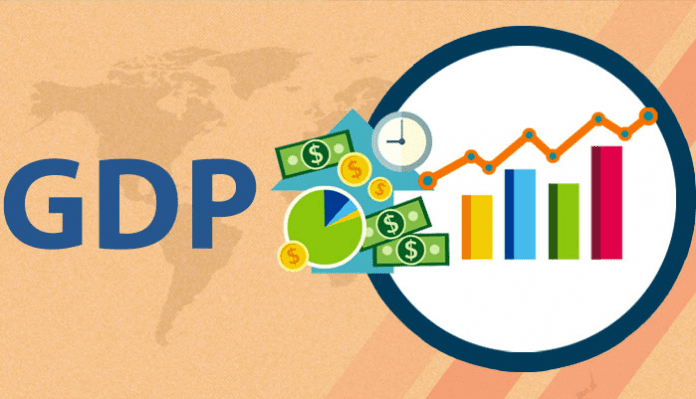 India's current account deficit (CAD)- the excess of imports over exports- stood at $ 15.8 billion or 2.4 per cent of GDP during April-June 2018-19 as compared with $ 15 billion or 2.5 per cent of GDP during April- June 2017, preliminary numbers released by the Reserve Bank of India indicate.
"The current account deficit for Q1 FY19 came in at the lower end of our forecast of US$16-18 billion" said Aditi Nayar, economist at ratings firm Icra. "Higher crude oil prices offset the benefit of the contraction in gold imports as well as a healthy rise in remittances."
In absolute terms, the CAD was higher on account of higher trade deficit at $ 45.7 billion as compared with $ 41.9 billion a year ago. But Invisibles comprising servicesNSE 2.26 % trade balance and private transfer rose 11 per cent to $29.9 billion during Q1'18-19 from $26.9 billion in the same period a year ago.
Private transfer receipts, mainly representing remittances by Indians employed overseas, amounted to US$ 18.8 billion, increasing by 16.9 per cent from their level a year ago, RBI said.
Unless commodity prices recede appreciably from the prevalent levels, Icra expects the current account deficit to widen to $72-77 billion (2.8% of GDP) in FY2019 , posing a key macro economic concern in the ongoing tumult in emerging market currencies, according to Nayar.
In the capital account, portfolio investment recorded net outflow of $ 8.1 billion in Q1 of 2018-19 – as compared with an inflow of US$ 12.5 billion in Q1 last year – on account of net sales in both the debt and equity markets, RBI said. Net receipts on account of non-resident deposits amounted to US$ 3.5 billion in Q1 of 2018-19 as compared with $ 1.2 billion a year ago. The capital account surplus was lower at $5.2 billion during the quarter compared to $ 27 billion in the corresponding quarter last year. Overall balance of payments ended in a deficit of $11.3 billion compared to a surplus of $11.4 billion in the same period a year ago.