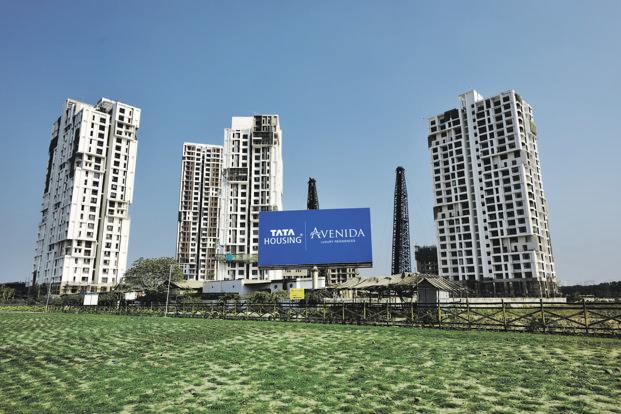 Mumbai: Tata Housing and Development Co. Ltd is beset by employee exits as it attempts to consolidate and streamline its businesses and trim its residential portfolio, six months after Tata Sons announced its planned merger with Tata Realty and Infrastructure Ltd.
Over 100 employees have left the Mumbai-based Tata Housing since the 1 March merger announcement by Tata Sons' chairman N. Chandrasekaran. Others have been asked to leave on grounds of cost cutting and consolidation.
The Tata group firm is undergoing an internal restructuring as part of a larger consolidation exercise, where real estate businesses of Tata Housing and Tata Realty were to be merged into a combined entity.
Six months after the company announced the merger, the merger process is yet to be completed.
Key management changes were made following the exit of Tata Housing's former chief executive Brotin Banerjee in February this year.
According to the plan, Tata Realty's commercial real estate division would be integrated with Tata Housing's residential business. Real estate veteran Sanjay Dutt, who was earlier chief executive of Singapore-based Ascendas-Singbridge's India operations and private funds, was hired to lead the merged entity.
Sanjay Ubale, former chief executive officer (CEO) and managing director of Tata Realty, was made head of its infrastructure and urban solutions business.
With tepid sales and with barely any fresh launches in the last one year, Tata Housing, which builds luxury to affordable homes, has come under pressure forcing the company to streamline its operations and re-look at the development strategy and pipeline, said three people who are aware of the development, asking not to be named.
According to information available with the Registrar of Companies (RoC), Tata Housing posted a loss of ₹81 crore in 2016-17 while its revenue from operations stood at ₹727 crore. In the previous fiscal 2015-2016, the company had posted net profit of ₹27 crore and revenue of ₹790 crore.
As the new CEO, Dutt is streamlining its businesses and facilitating the consolidation process, where the company in its new avatar will focus on key real estate markets and city-centric locations. It may also wind up a few of its residential projects in smaller towns given current market conditions, said the people cited above.
A Tata Housing spokesperson said in response to emailed questions: "We are in the process of consolidating our portfolio across residential and commercial realty to harness synergies and also drive focused growth across select cities and segments. This reorganization will allow us to rationalize resources, simplify structures, leverage synergies and scale business rapidly."
At present, Tata Housing has around 23 residential projects across the country, of which eight are in affordable housing.
"Out of the total, Tata Housing may easily exit six to seven projects," said the first of three people mentioned above. Instead, the new entity is likely to focus on ramping up its commercial real estate portfolio.
Several employees and former staff members, who also spoke on condition of anonymity, told Mint about the exits that have taken place in recent months.
"There is no visibility of the affordable housing business right now. No new phases are being planned for the existing ones," said an executive who did not want to identified.