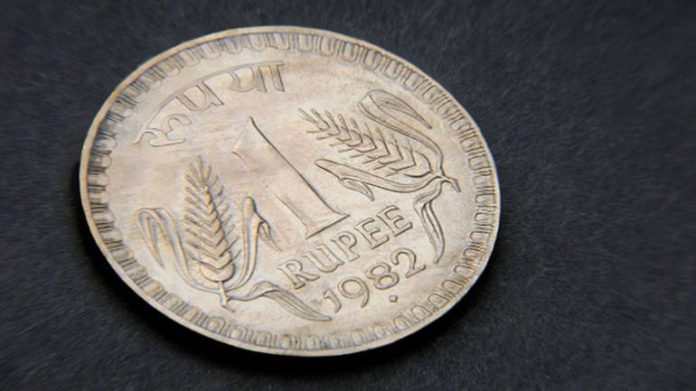 The Indian rupee on Thursday breached the key level of 72 per US dollar and hit a fresh record low of 72.10 per dollar.
The Indian currency erased all of its morning gains, slipping 35 paise (or 0.46 percent) from the previous close of 71.75.
It had opened higher by 13 paise at 71.62 per dollar .
The sentiment for rupee is likely to remain bearish amid outflows from debt market by FII. The Finance Ministry attributed the fall in rupee to global factors and said there was no need for panic or knee-jerk reactions. He further said the RBI is doing whatever is necessary to deal with the situation, according to IFA Global report.
In yesterday's session the rupee plunged to a record low of 71.96 per dollar before it finish the day at 71.75, down 19 paise from the Tuesday's closing of 71.56.
The rupee fell for sixth consecutive day and lost 165 paise in the last six trading sessions.
Technically, the rupee has been weak since the start of the year from the lows of 63.20 against the US dollar to an all-time high of Rs 71.97 against the US dollar. We believe the Indian rupee will find some resistance around the 72-levels against the US dollar, said Rajeev Srivastava of Reliance Securities.
According to Motilal Oswal report, rupee fell to fresh record low levels primarily on back of surge in global crude oil prices and on expectation that higher crude oil prices will start hurting India's import bill. Major Asian as well as emerging market currencies remains under pressure and that also is weighing on the rupee."
"Worsening global trading conditions against the back drop of escalating trade wars and rising global oil prices largely caused panic among most market participants. Today, USD-INR pair is expected to quote in the range of 71.20 and 71.90-72.05, it added.