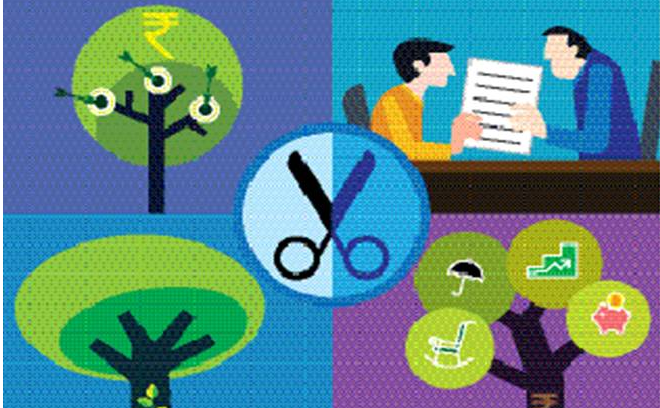 For tax-savings related investments, look at the tenure, returns offered and the taxability of the returns.
While the extended date of filing income tax returns for assessment year 2018-19 will end on August 31, it is time to start tax planning and investment for this year. It becomes even more important because of the volatile equity markets and rising interest rates. A proper tax planning helps a taxpayer to reduce tax liability and invest for various goals at different life stages.
For most individuals, tax planning comes as an afterthought. The earlier one plans, the more time one has to act. It also saves one from not investing in the wrong tax-saving products. For tax-savings related investments look at the tenure, returns offered and the taxability of the returns.
Since tax-savings related investments are for the long-term, one should look at the compounding benefits. Wealth is expected to meet certain requirements—family needs, security in emergencies, leisure spends and retirement needs. So, if your wealth is unable to meet these requirements in a timely manner then the purpose of wealth management is defeated.
Do not just look at good returns
While investing, most individuals look at the good returns promised in the sales pitch. Before buying a life insurance policy or equity-linked savings scheme for tax savings, understand your needs and whether the product is suitable or not. Or else, the portfolio will be at the mercy of the products and this is certainly not wealth management. Even when setting objectives, clarity is the deciding factor. Several studies suggest that setting goals increases the success rate.
Adjust taxes deducted at source
For salaried taxpayers, the employer will deduct taxes at source after calculating all deductions on investments done. Inform your employer about your investments at the start of the financial year so that your employer can deduct only taxes that you are liable for. Review with your employer at least twice a year to understand withholding tax. The extra money on hand can be wisely invested and earn you compounding returns.
Spread out long-term investments
As investments to save tax will be done every year, spread out the long-term investments for compounding benefits. One of the advantages of long-term investing is that inculcates a habit of regular savings and investing in a disciplined manner. It will help to accumulate a sizeable corpus for long-term needs such as children's education and retirement. Staying invested for the long-term will also help an investor to understand the market cycles and can be used later to one's advantage by booking profits.
Exhaust Section 80C limit
Under Section 80C of the Income-Tax Act, 1961, an individual can invest up to `1.5 lakh, which includes investments in Employees' Provident Fund, Public Provident Fund (PPF), life insurance premiums, national savings certificates of India Post, tax-saving mutual funds, five-year bank and post office fixed deposits.
Public Provident Fund is the most popular tax-saving instrument and the interest rate is linked to bond yields. Currently, PPF gives a return of 7.6% per annum compounded yearly. The rates may change every quarter depending on the bond yield. The National Pension Scheme is an ideal investment tool for retirement planning. While it is market-linked, it is less volatile than mutual funds in the long run because of asset mix of equity, government debt and corporate debt. Tax benefit is available on investment of up to `50,000 in a year under Section 80CCD, which is over and above the benefit available on `1.5 lakh under Section 80C. After maturity, 20% of the corpus is taxable and 40% is invested for annuity.
Equity-linked savings scheme (ELSS) is a more risky option than provident fund. However, being market-linked product, it can give higher returns provided one invests in a good fund. Tax-wise, ELSS scores over other market-related investments as returns are tax free and one gets tax benefit under Section 80C.
To maximise returns, an investor must plan tax-savings investments at the beginning of set timelines for investments. Any last moment planning will mean that the individual will buy unsuitable products.