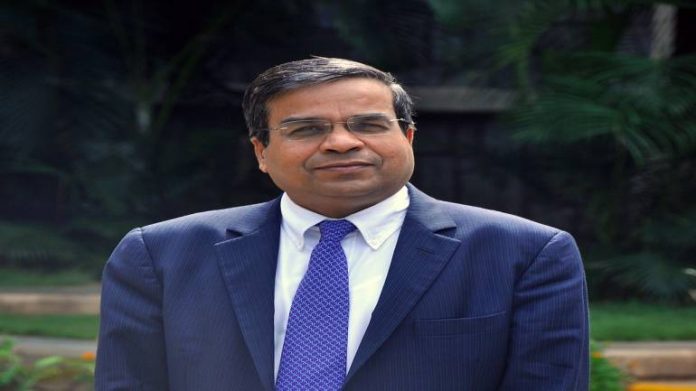 LTTS deals with eminent global organisations like ExxonMobil and Covestro, augur well for the company and are an indication of robust large deals.
L&T Technology Services (LTTS), which focuses on the engineering and R&D services, recently reported first quarter results with 40 percent year-on-year revenue growth. CEO Keshab Panda spoke to Moneycontrol about two of the company's large clients crossing $50 million in billing and detailing how it plans to maintain momentum in its core business, which surpassed Wipro's engineering services business in the last three quarters.
LTTS posted revenue of $169 million in the first quarter, a growth of 5.6% in constant currency sequentially, and 32% annually.
Edited excerpts:
Q: How has the ER&D business shaped up in the first quarter of the year for you?
A: LTTS started FY19 on a strong note with all round growth across business operations. We had a strong first quarter with 5.6% sequential revenue growth that was broad based across business verticals. The process industry has always been a key differentiator for LTTS and this segment reported double-digit sequential growth in the quarter. The demand environment for us remains healthy and we are seeing a lot of customers giving priority to digital engineering to gain competitive edge and achieve faster time to market.
Q: What is the future strategy for growth in the ER&D segment? Where is the maximum opportunity in this business?
A: We will continue to focus on our strategy as this has been very successful in yielding large dividends along with significant deals. We will also endure with the strategic focus on investments on Industrial Products and solutions under our four pillars – digital engineering, pervasive technologies, smart manufacturing, operations and perceptual engineering.
Technology advancements are being embraced by almost every industrial sector and organizations are making substantial investments each year to drive innovation, improve efficiency, and generate new avenues for growth.
Due to advent of Industry 4.0, a lot of our customers are keen to invest more resources and time in emerging technologies such as Big Data, AI, Machine Learning, Automation, IoT/IIoT, health tech, augmented reality and virtual reality.
According to Nasscom, the ER&D market potential will be $302 billion market by 2021 and about 75% of this will come from the embedded and software services domain.
That is why for LTTS, our four technology focus areas are crucial for driving growth. There is also strategic focus on fast growing verticals like automotive, medical, and industrial etc.
Q: The large deals you announced during the first quarter seems to be across verticals. Is this part of a move to have more broad-based growth?
A: LTTS begun the year with all-round growth and won half a dozen multi-million deals across industry segments. Based on our deal wins and pipelines, our growth in FY19 is very likely to be balanced across all segments.
Our deals with eminent global organisations like ExxonMobil and Covestro, augur very well for the company and are an indication of a robust large deals pipeline. In the past year, we observed more clients strategically venturing into digital engineering projects and this year we have witnessed more projects which are using new age technologies.
The increased convergence of physical and digital extends to multiple verticals and augurs well for us. During Q1FY19 two of our clients have crossed $50 million in annual billing.
Q: Digital revenue in this quarter increased to 31% of revenue. How do you see the growth of digital business going forward?
A: We see a healthy environment of demands from our customer base with digital engineering becoming a priority for them to increase their return on investment. This has augmented digital and leading-edge technology to 31% of our portfolio today and they showed a healthy growth of nearly 80% year-on-year.
Q: How are you competing with larger players in the various business segments that you operate in?
A: We are the number 1 pure-play ER&D bellwether organization, headquartered in India, dedicated to our customers, investors and employees. We are proud of the fact that we are now the third largest provider of product engineering services globally, having overtaken Wipro's engineering services business for the last three quarters in a row.
Over the past 12 months LTTS reported a revenue of USD 621 Million which was higher than most peers and we expect to maintain this momentum across all our business segments in the quarters to come.
Q: What technology trend is LTTS most excited about in terms of business?
A: We have accelerated the focus on digital engineering offerings across artificial intelligence, Narrowband IoT, 5G and other exciting new technologies which also help us in winning large deals.
We are also seeing greater demand for digital technologies across all our businesses. In transportation, on the automotive side we are seeing demand primarily in 3 areas – ADAS (Advanced Driver Assistance System), Electric vehicles and body electronics. There is also demand in medical devices and semiconductor verticals.