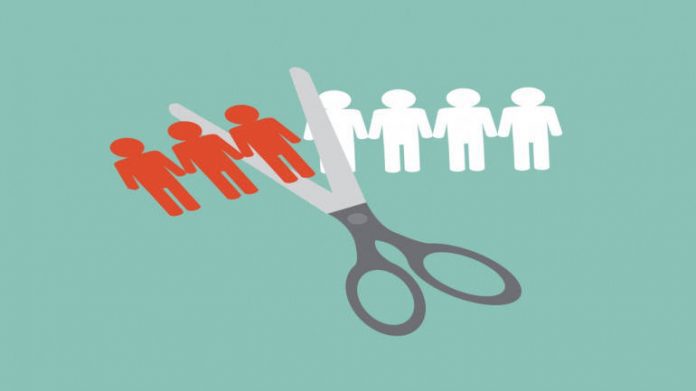 Outplacement is being preferred where the company assists the employee in other organisations
Brijesh Kapoor, a 38-year old employee managing data analytics for the Mumbai circle at a mid-size telecom major, was told eight months ago that due to an ongoing merger process, his services may not be required in the new entity. However, instead of simply handing out a 'pink slip' to the employee, the company engaged the services of an external agency to help him find a job. He now works for an IT services firm.
Outplacement as a service is now being taken by companies as the wave of consolidation passes through India Inc. As the name suggests, this process refers to a company helping its employee find a job elsewhere. This happens when a high-performing employee has to be let go due to internal restructuring in the company.
Here, the companies pay for the services rendered by an external provider that will coach the employee, for a period of three months to even up to a year, to prepare for the job market.
Joel Paul, General Manager-India, RiseSmart said that while outplacement is still at a nascent stage in India, there is a rise in demand from companies from sectors like IT, telecom and manufacturing. RiseSmart, an arm of global human resource major Randstad, provides outplacement and career transition services.
With respect to the time taken to outplace employees, he said that it depends on the level of seniority of the individual. "The average time to land another job is about 70 days for a mid-level professional. For senior levels, it is about six months," said Paul.
The first endeavour by the company, he explained, is to try and redeploy the employee in another department, role or location. If they are unable to find another suitable role within the company, then outplacement services are considered.
In the telecom industry in particular, consolidation as well as intense competition have led to mergers. Telenor is merging with Bharti Airtel while Idea is merging with Vodafone. A merger means that the combined entity will not need the number of employees that they had required as separate entities.
Paul added that employees are also provided a dedicated coach to work with them on their resume and pitch. The focus here is whether a candidate wants to remain in the same industry or are open to switching sectors. Upskilling is also an area looked at.
Even if an employee doesn't land a job after the 60-70 day period, they continue to get some basic services post that free of cost.
It is not just employees who will be let go of, that are part of the process. Firms like RiseSmart have resiliency training for the managers too, so that they are able to address the concerns in their team in a better manner.
"If people of the team are being let go, others have concerns around what will happen to their job roles and future employment, so our training assist managers in assuaging those anxieties," said Paul.