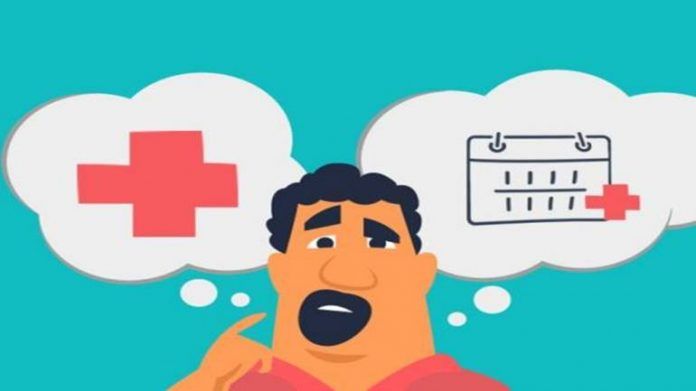 A health coach is primarily your wellness/fitness advisor who prods you to take that extra step to lead a healthier and fitter life.
To meet the rising the cost of medical treatment, having a health insurance policy is becoming a necessity for every family. While you remain insured, a health insurance policy can also provide you useful insight on how to maintain good health through a 'health coach option'.
Choosing the health coach option leads to no additional cost being incurred by you other that your normal annual premium. Health insurance products have come a long way and they are slowly moving towards being your true health companion. Ashish Mehrotra, MD & CEO, Max Bupa Health Insurance told Moneycontrol that as per their analysis almost 75% of consumers are now looking at plans that provide wellness solutions and rewards. It is, therefore, suggested to go for products that offer wellness linked advantage in the form of personalized health coaching that has been scientifically designed to keep consumers healthy.
"The consumer gets double benefits here – firstly, the health coach is in constant touch with the consumer and nudges them to lead a healthy life. And secondly, on achieving the health goals, customers are given a discount on the base premium on renewal," he said. Currently, this service is being offered by Max Bupa GoActive Plan and Cigna TTK ProActive Health plans in the market.
What is a health coach and how is the benefit offered?
The companies have entered into customised tie-ups with individual Health & Wellness providers who are qualified to provide the focused services helps individuals in maintaining their fitness. The Health Coach benefit is offered through an app, and they have on board nutritionists, personal trainers, and wellness experts with varying specialities that range from weight management, endurance & strength training, marathon training, yoga, stress management, illness control and more. The coaching is aimed at achieving health targets established mutually with all individuals.
Why should you opt for health coach option?
A health coach is primarily your wellness/fitness advisor who prods you to take that extra step to lead a healthier and fitter life. A complete need analysis is done and the interventions are planned as per the outcome. As compared to a doctor who you generally visit in case of an illness, a health coach enables you to lead a healthy lifestyle. Further, customers can also discuss their health goals and challenges with the health coach, receive on-going daily support and interpretation of the tracking data (for e.g. step count, food logs, medical test reports, health risk assessment etc.) which further motivates them to work harder.
How often these health coaches intervene in monitoring your health?
The health insurance plan that offers customers 24×7 access to a real, experienced health expert, on-the-go. The designated health coach works with the customers from day 1 of the policy to understand their health status and establish health goals.
"Companies have built up their own customised Health Coach App that records daily steps taken, daily food logs, sleep hours etc. of the customer. "This data is used by the health coach to offer personalized health coaching to each customer and help him/her meet their health goals scientifically and lead a healthy life," said Mehrotra.
How does health coach help in goal setting activity?
The trained health coach helps conduct an assessment using a specialized health risk assessment tool coupled with diagnostic test results. The results conceptualise the goal, based on what the customer feels they can achieve. The customer is then provided with a Health maintenance card that includes a personalized meal and lifestyle activity plan which is based on his set goals. The model has been scientifically designed to bring a significant change to people's health and wellbeing.
"Throughout the program, customised recipes, health mailers, regular follow-ups and reminders are sent to the customer. His progress is regularly measured by Reduction in blood sugar levels and BP, Medication Adherence etc. The Health Coach discusses the final outcome with the customer. The customers also earn participating points that enable them to increase their benefits or reduce their premiums," told Jyoti Punja, Chief Customer Officer, Cigna TTK Health Insurance to Moneycontrol.