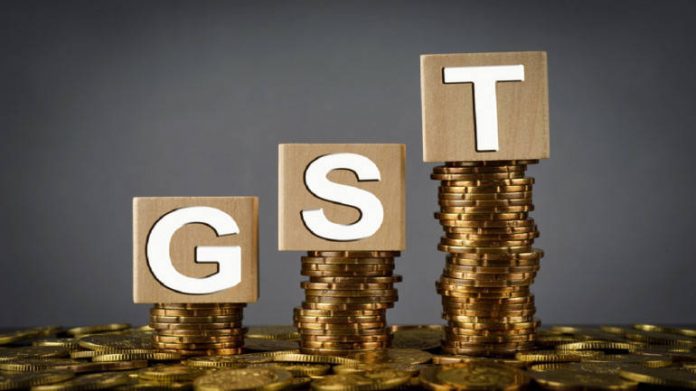 The impact of e-way bill, launched April 1, will be felt only in the coming months
Revenue from Goods and Services Tax (GST) for the month of May might not match the over Rs 1 lakh crore mop-up in April, as the first quarter of the fiscal year is generally a weak one, according to officials Moneycontrol spoke to.
April-June or the first quarter is a subdued period when manufacturing activity also slackens a bit, order inflows slow amidst setting of targets for the new financial year.
In a first since its rollout from July 1, 2017, GST collection hit a record high of Rs 1.03 lakh crore in the month of April (for domestic sales in March), a sharp jump from the average monthly mop-up of close to Rs 90,000 crore.
However, on Tuesday, the finance ministry cautioned that in the last month of the financial year, people try to pay arrears of some of the previous months. Therefore, April's mop-up–which includes IGST and cess on imports for April and SGST, CGST and domestic cess and IGST for the domestic sales in March—revenue cannot be taken as trend for the future.
While the government is banking on the implementation of some anti-evasion measures such as e-way bill, invoice matching and reverse charge mechanism to boost revenues, increasing compliance and preventing leakages, the impact of e-way bill, launched April 1, will be felt only in the coming months, a senior government official said.
"The real impact of e-way bill on revenue will take some more time, as April is generally the lean period for return filing. In fact, there could be a dip in revenue in May (for domestic sales in March)," the official explained.
A top finance ministry official also said that GST collection may not exceed Rs 1 lakh crore every month, but key anti-evasion measures and assessments through the year may result in an average monthly collection crossing a lakh crore for the financial year 2018-19.
According to a report published by Nomura, as GST collection in April was largely based on seasonal factors, that one particular month's data is not sufficient to build confidence in the budgeted GST target of Rs 7.44 lakh crore in 2018-19.
"We would be more confident if GST collections are sustained at Rs 1 lakh cr in coming months, despite seasonal factors fading. A pickup in tax compliance because of various policy steps (introduction of e-way bill, invoice matching, etc.) would also likely determine whether the 2018-19 GST target will be met or not," the report said.
All eyes will now be on the GST Council's decision on the revised simple return filing format that will be announced at its meeting on Friday. Complex procedures and technical glitches on the return filing portal lead to poor compliance, especially among small businesses.
A Group of Ministers (GoM) has decided to come up with a 'fusion' model, based on the two alternate models towards making return filing process simpler. Officials have been divided around two major issues– whether credit should be given on a provisional basis and if credit should be limited to tax payment or not.