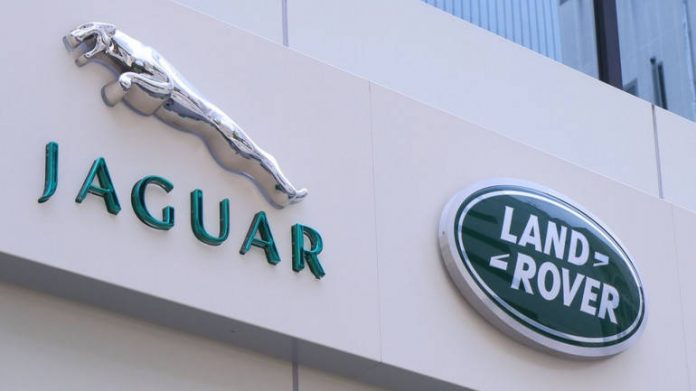 Consolidated revenue from operations grew by 16 percent to Rs 74,156 crore compared to Rs 63,933 crore in year-ago.
Tata Motors' third quarter consolidated earnings missed analyst expectations on Monday due to weak Jaguar Land Rover show; but standalone or domestic business reported healthy performance backed by strong commercial vehicle segment performance and cost reduction efforts.
Consolidated profit growth of nearly 11-fold year-on-year at Rs 1,215 crore for December quarter was much below CNBC-TV18 poll of Rs 3,040 crore. The multi-fold growth was due to low base in year-ago quarter, but sequentially the bottomline declined 51 percent.
Profit for the year-ago period stood at Rs 111.6 crore, the company said.
Consolidated revenue from operations grew by 16 percent to Rs 74,156 crore compared to Rs 63,933 crore in December quarter 2016.
Solid consolidated operating profit or EBITDA (earnings before interest, tax, depreciation and amortisation) growth of 80 percent at Rs 8,671 crore and margin expansion of 420 basis points at 11.7 percent for the quarter YoY were also lower than CNBC-TV18 estimates of Rs 9,964 crore and 13 percent, respectively.
Jaguar Land Rover
Per-tax profits of the UK-based luxury car maker were lower at 192 million pound for the quarter compared to 255 million pound in Q3FY17 which had included an USD 85 million insurance recovery.
"Profitability was impacted by the run-out of the 17 model year Range Rover and Range Rover Sport and higher depreciation & amortisation resulting from continued investment to drive profitable growth," the company said.
JLR operating profit margin expansion of 160 basis points at 10.9 percent YoY was far lower than CNBC-TV18 poll of 12.1 percent.
Revenue from operations during the quarter increased 4.3 percent to 6,310 million pound compared to year-ago due to slow volume growth.
Retail sales rose 3.5 percent YoY to 1.54 lakh units and wholesales increased 2.2 percent to 1.33 lakh units in Q3.
"China and overseas market were up while the UK, US and European markets were lower reflecting more challenging conditions with cyclical weakness in the UK and US, increasing diesel uncertainty in the UK and Europe, and Brexit uncertainty in the UK," JLR said.
Standalone Business
Tata Motors' passenger and commercial vehicle business performance was strong for the quarter as standalone profit stood at Rs 183.7 crore in Q3 against loss of Rs 1,045.9 crore in same period last year and expected loss of Rs 7 crore by CNBC-TV18.
Revenue from operations grew by 57.8 percent year-on-year to Rs 16,101.6 crore for quarter ended December 2017, driven by strong volume growth.
"The turnaround strategy is delivering results as is evident in share gain in an intensely competitive market and improved profitability enabled by a slew of new product launches and customer centric initiatives," Guenter Butschek, MD & CEO said.
Standalone volumes increased 29 percent YoY and 11.6 percent QoQ to 1,71,000 units from 1,32,000 units, with commercial vehicle volumes showing an increase of 34.4 percent and passenger vehicles 17.5 percent YoY.
EBITDA growth of over 77-fold at Rs 1,383 crore and sharp margin expansion of 840 basis points at 8.6 percent in Q3 YoY were far ahead of CNBC-TV18 estimates of Rs 1,012 crore and 6 percent, respectively.
Butschek said the regulatory landscape on emission norms including BSVI, electric vehicles and alternative fuel sources were significant challenges for the industry and Tata Motors was ready to play its part.
Finance cost during the quarter increased by Rs 377 crore YoY to Rs 1,247 crore due to higher borrowings while free cash flow in Q3 was negative Rs 5,159 crore reflect higher investments, lower operating profits and adverse working capital in JLR due to new product launches.
The stock price closed up 3.12 percent at Rs 396.05 ahead of earnings that announced after market hours.